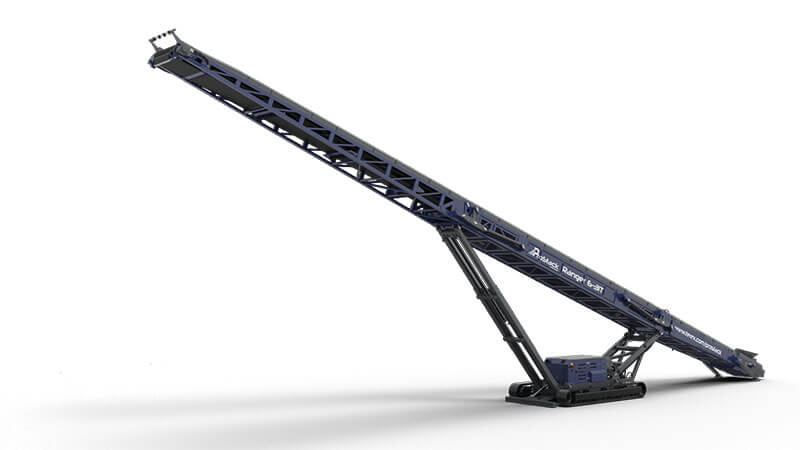 The additional length of the Prostack Ranger 6-31T tracked conveyor and its increased power allow for maximum mobility and flexibility, reducing or eliminating the use of wheel loaders on site.
The conveyor can handle all applications, from lightweight sieved materials to jaw applications. Although the conveyor is 100 feet long, it retains the ability to be transported worldwide in a 40-foot container.
Are you interested in this machine?