TC-100
The Terex Finlay TC-100 tracked mobile conveyor follows the successful introduction of the TC-65 and TC-80 conveyors. The extra length of the conveyor belt and the increase in power allow maximum mobility and flexibility, reducing or eliminating the use of wheel loaders on your site.
The TC-100 can support a range of applications, from screening light and fine materials to primary crushing applications. As with the TC-65 and TC-80 conveyors, the machine can be transported worldwide cost-effectively and efficiently in a 20-metre container.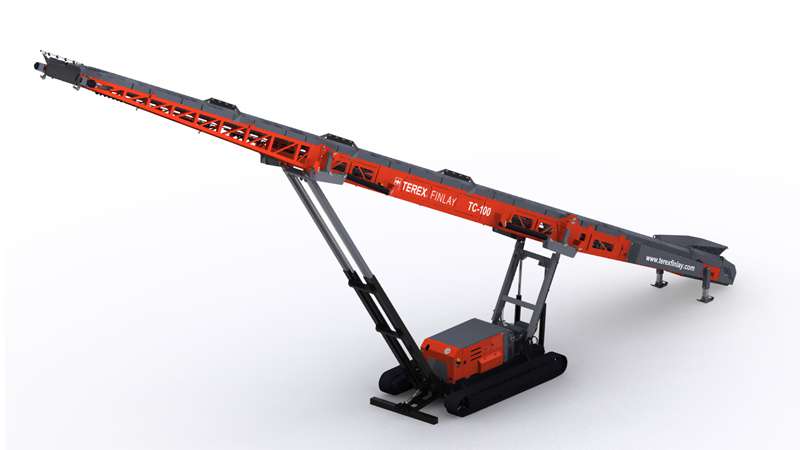 Specifications
Capacity:more than 500 tph
Width of conveyor belt:1050 mm
Transportation system : Tracked
Maximum discharge height:10 m
The hydraulic adjustment of the angle and the adjustment of the speed of the belt guarantee optimal performance in all applications.
With a maximum back-up height of 14.3 m (48′) and capacities of up to more than 500 tons per hour, the TC-100 is positioned as an industry leader.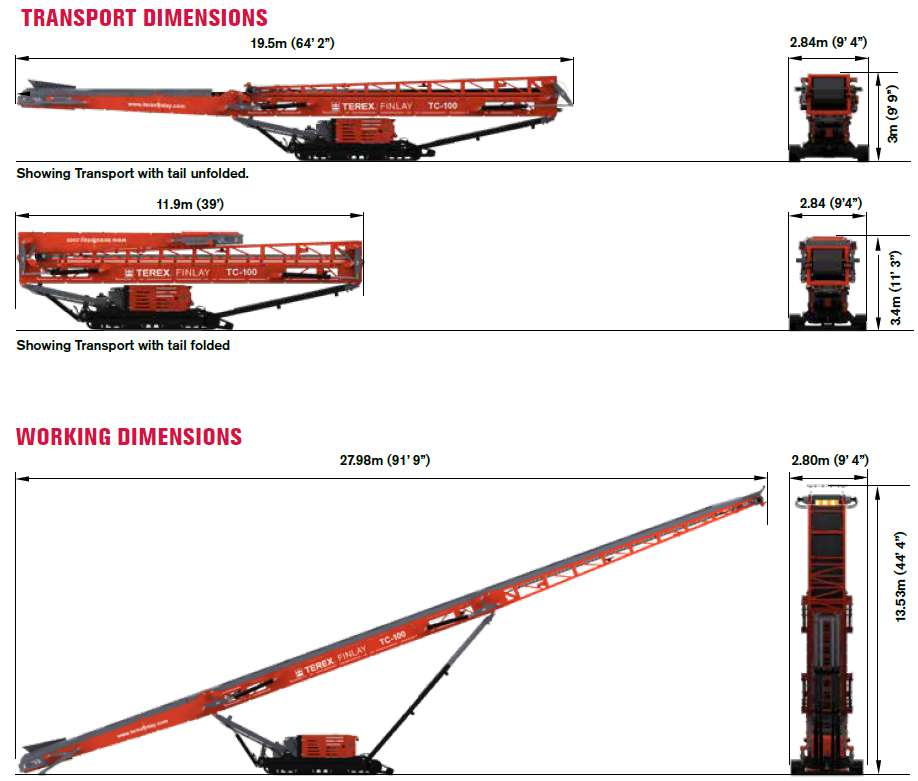 Get your pair of Voghel cardboards for free!
Are you interested in this machine?