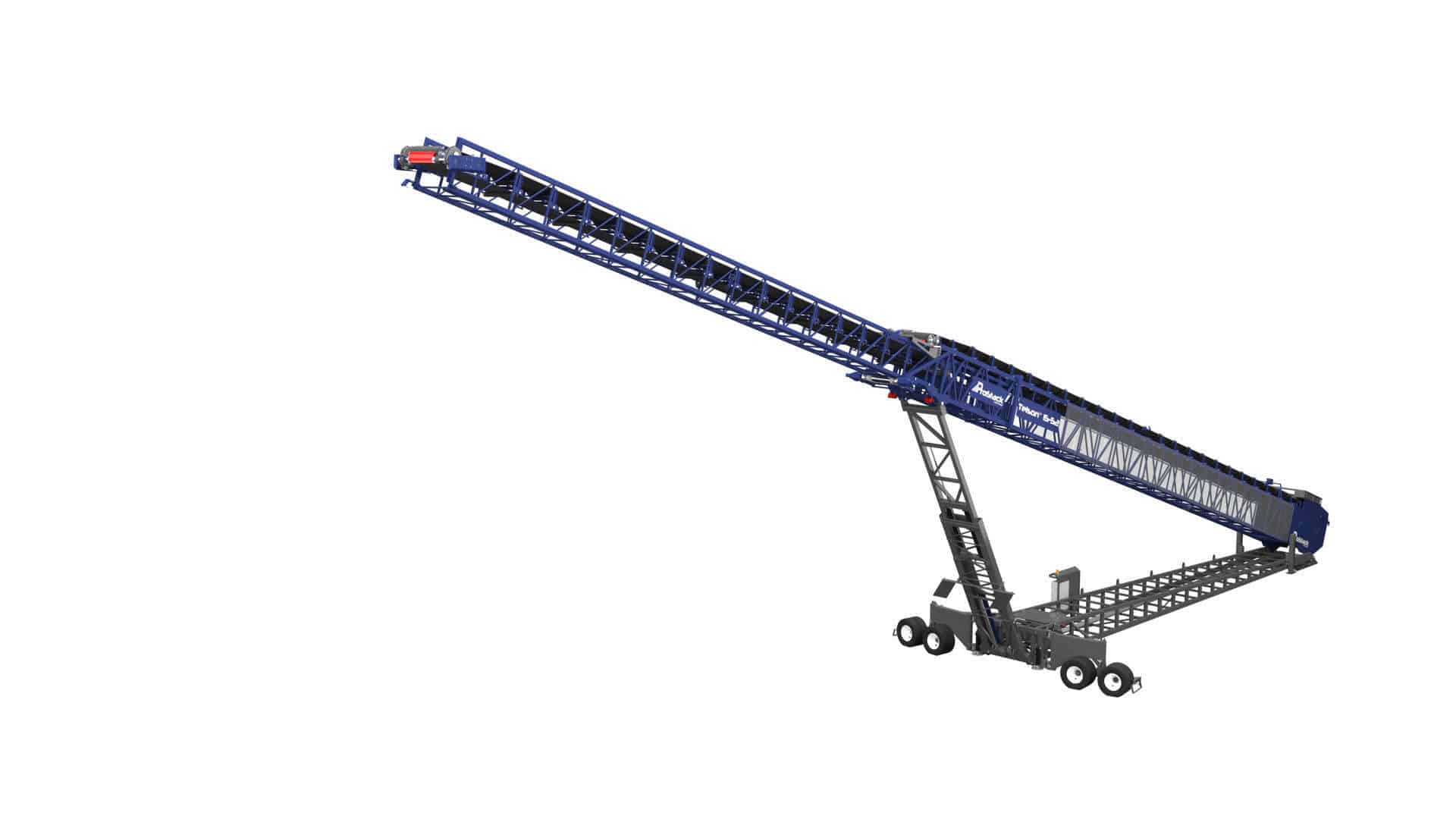 The Prostack Telson 15-52 telescopic storage conveyor has a useful length of 52 meters and can be adapted to the needs of our customers. A transport length of 34.2 meters makes it a highly portable conveyor.
Capable of 270° radial motion and maximum working angle of 19.5° to allow maximum storage capacity.
With a storage height of 17 meters and a maximum storage capacity of 182,176 tons, the Telson 15-52 is a robust solution for handling bulk materials.
The Telson 15-52 telescopic storage conveyor is suitable for a wide variety of applications, including mining, quarries, ship loading and heap leaching.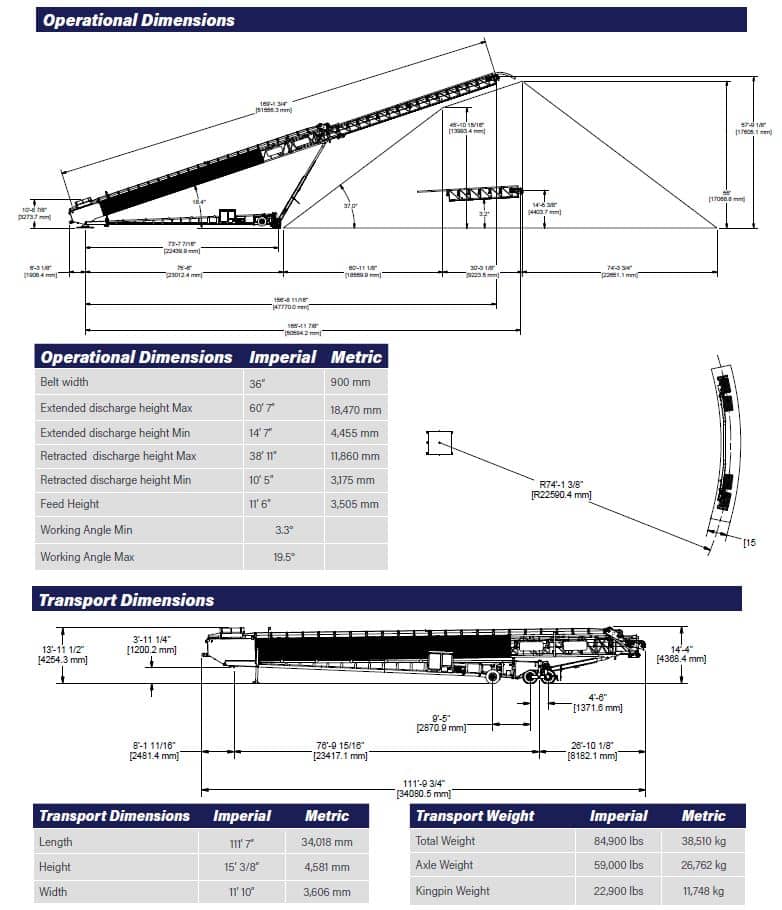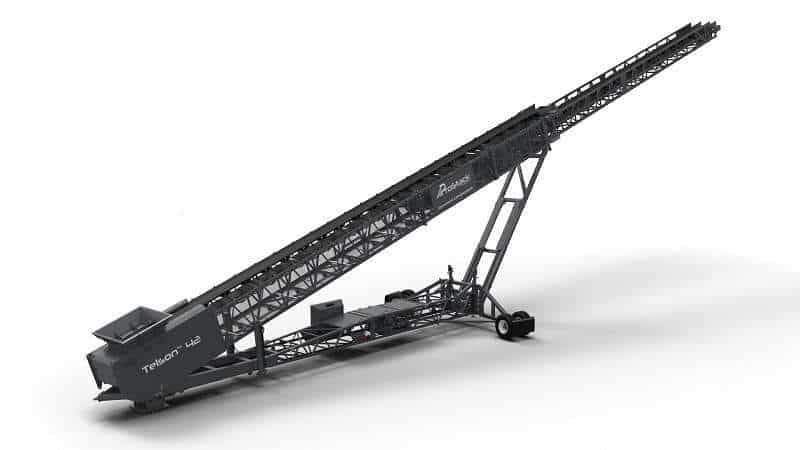 Brochure Telson Range
Votre courriel / Your email :
Are you interested in this machine?