The Terex-Finlay IC-100RS compact mobile impact crusher offers the versatility of a compact crushing and screening installation on a mobile platform for quarries, construction and demolition debris, reinforced concrete and asphalt recycling applications. The machine is equipped with a direct-drive horizontal impact crusher of 860 mm x 860 mm (x 34 mm) with variable speed control to provide operators with high levels of energy efficiency and productivity. A key feature of the machine is the built-in 2.44m x 1.2m (8ft x 4ft) sieve. For applications that do not require recirculation of oversized materials to the crushing chamber or storage of an oversized product, the complete screening and recirculation system can be quickly detached from the machine.
The compact size, ease of transport, fast installation times and intuitive operation make this machine ideal for contract crushers, independent rental houses and small operators.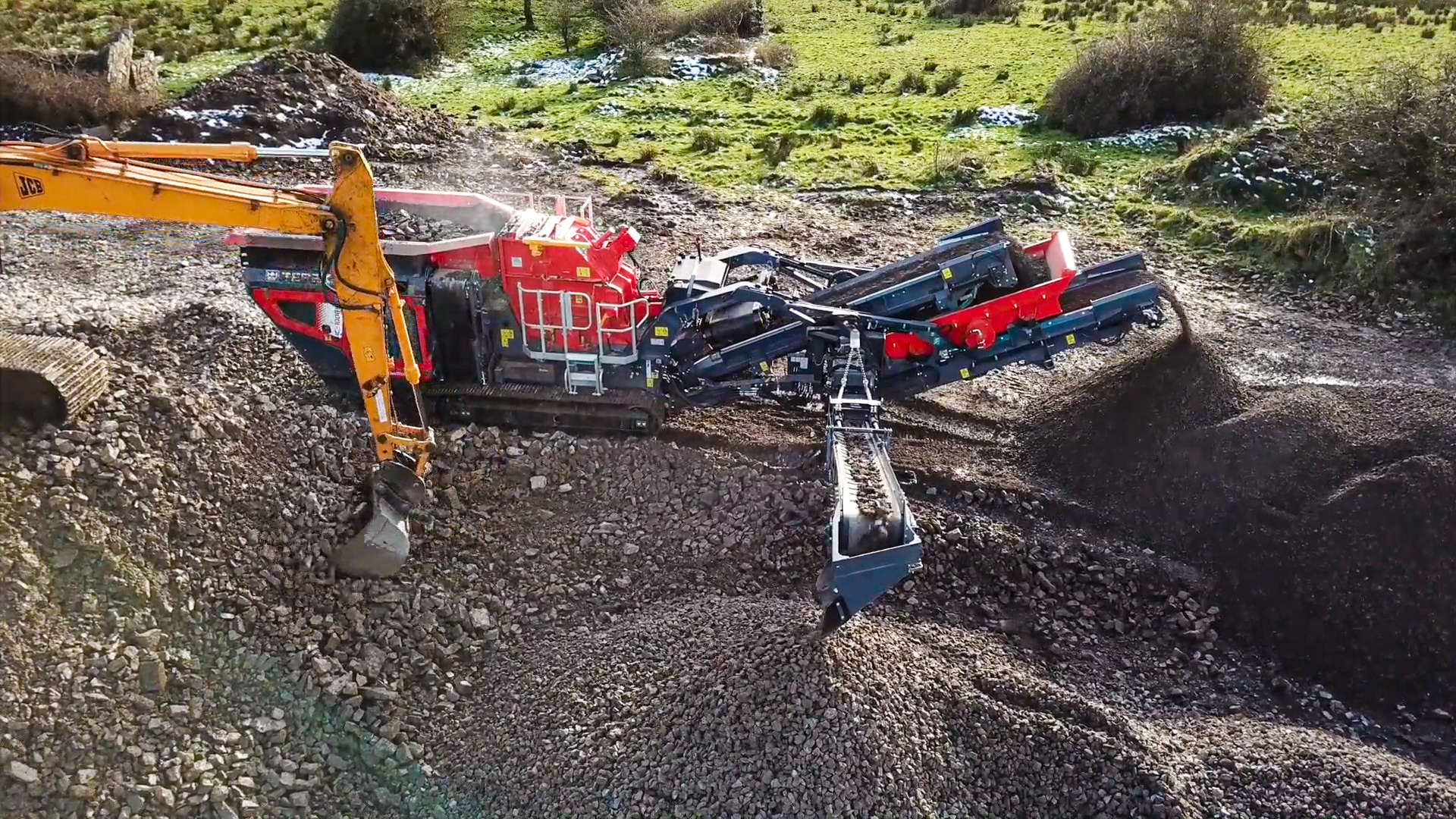 technical specifications
Motorization
Tier 3
Tier 3 / Stage IIIA: John Deere 6068 – 260hp (194kW)
Tier 4
Tier 4F / Stage IV: Volvo D8 – 281hp (210kW)
IMPACT CHAMBER
Rotor diameter
Ø860 mm (34")
Width of the rotor
830 mm (33")
Maximum feed size
350 mm
Type of blowbar
Martensitics, ceramics and high chrome
HOPPER / FEEDER
VGF hopper capacity
2.6 m³ (3.4 yd³)
VGF feed height
3,000 mm (9'10")
VGF width
2,000 mm (6'7")
Speed of the hopper
450-850 rpm
SCREEN
Size
2.44m x 1.2m (8′ x 4′)
Speed
1,100 rpm
Screening surface
2.97 m² (32 sqft)
MAIN CONVEYOR
Band width
900 mm (36")
Discharge height
3.00 m (9'10")
Speed
110 m/min
FINES CONVEYOR
Band width
1,000 mm (40")
Discharge height
2.50 m (8'2")
SECONDARY CONVEYOR (OPTIONAL)
Band width
500 mm (20")
Discharge height
2.48 m (8'2")
Speed
70 m/min
RECIRCULATION CONVEYOR
Band width
500 mm (20")
Discharge height
3.1 m (10'4")
Speed
Adjustable
OTHER ASSETS
Centralized control panel, prepared for dust removal, galvanized walkway with railing, foot protection and access ladder,
robust chassis with 400 mm (16″) wide tracks, wired remote control with cable, protections compliant with the Machinery Directive, emergency stops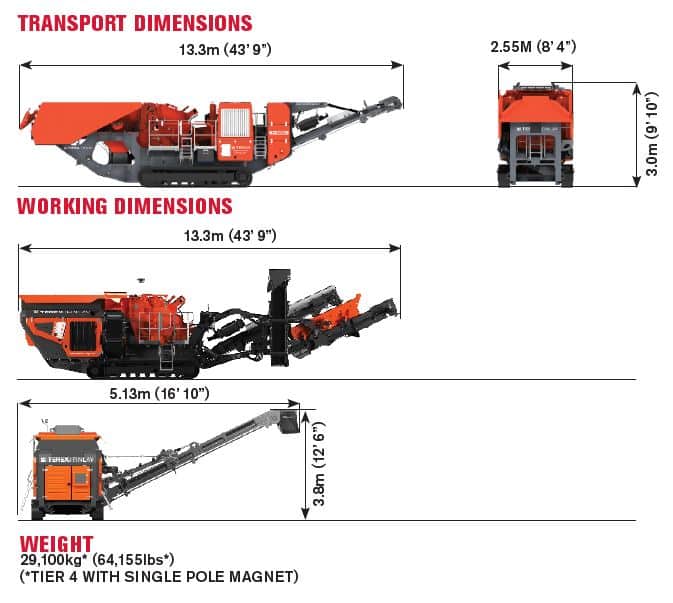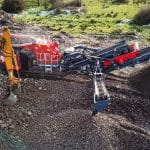 Brochure IC-100RS (EN)
Votre courriel / Your email :
Get your pair of Voghel cardboards for free!
Are you interested in this machine?