The J-1175 Dual Power is a flexible equipment because of its power modes: simply plugged on the powergrid or the on-board generator. Both types of power have advantages over conventional diesel, particularly in terms of maintenance and operating cost. This mobile track crusheris similar to the J-1175 except for the power mode.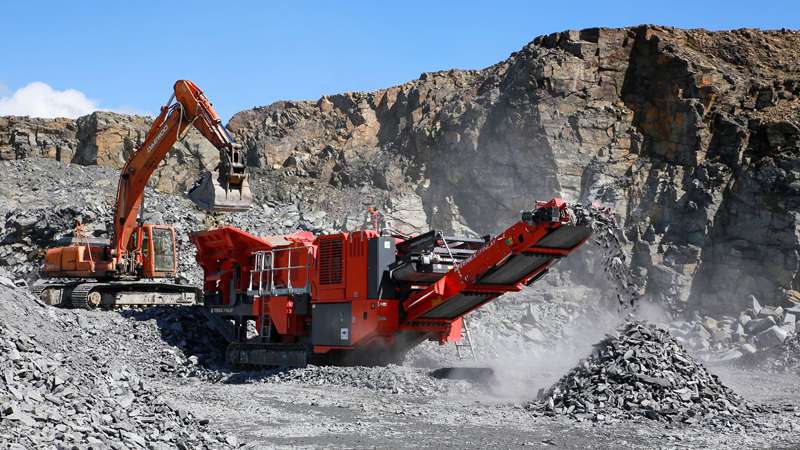 technical specifications
Motorization
Tier 2
Tier 2 / Stage II Equivalent: Scania DC09 – 350hp (257kW)
Tier 3
Stage IIIA (Tier 3) Constant Speed: Scania DC09 – 365hp (273kW)
Tier 4
Tier 4F / Stage IV: Scania DC09 – 350hp (257kW)
CRUSHING CHAMBER
Terex JW42 single jaw crusher
Inlet width
1,070 mm (42")
Inlet gape
760 mm (30")
Premium wavy jaw series
HOPPER / FEEDER
Standard hopper capacity
5 m³ (6.5 yd³)
Improved hopper capacity
8 m³ (10.4 yd³)
Material
8mm wear-resistant plate
Standard width
2,000 mm (6'6")
Standard height
3,400 mm (11'2")
Width with extensions
2,800 mm (9'2")
Height with extensions
3,700 mm (12'1")
MAIN CONVEYOR
Band width
1,000 mm (40")
Discharge height
3.6m (11'10")
Storage capacity
@40° 69.4 m³ (90.8 yd³)
SECONDARY CONVEYOR (OPTIONAL)
Band width
650 mm (26")
Discharge height
2.1m (6'7")
Storage capacity
@40° 36.3 m³ (47.5 yd³)
OTHER ASSETS
Centralized control panel, prepared for dust removal, galvanized walkway with railing, foot protection and access ladder,
robust chassis with 400 mm (16″) wide tracks, wired remote control with cable, protections compliant with the Machinery Directive, emergency stops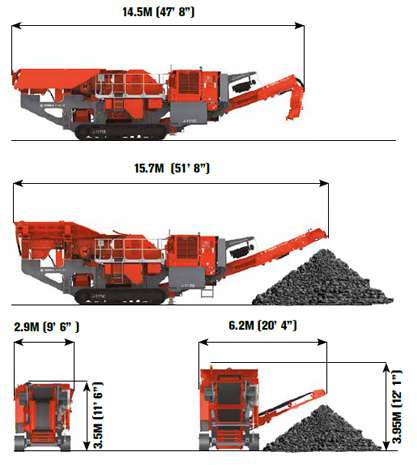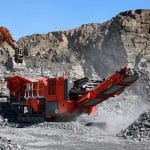 Brochure J-1175 Dual Power (EN)
Votre courriel / Your email :
Get your pair of Voghel cardboards for free!
Are you interested in this machine?