Designed around our jaw crusher Cedarapids JW55 proven and high performance, the MJ55 modular jaw crusher is designed for large quarries or contractors who want a stationary design without the complexity of a standard installation. The modular structure can be transported in standard shipping containers plus a flat support for the grinder and can be bolted together together quickly on site with basic tools. The three configurations proposed for the feeder hopper allow the optimal size to be adapted to the equipment used to load the machine.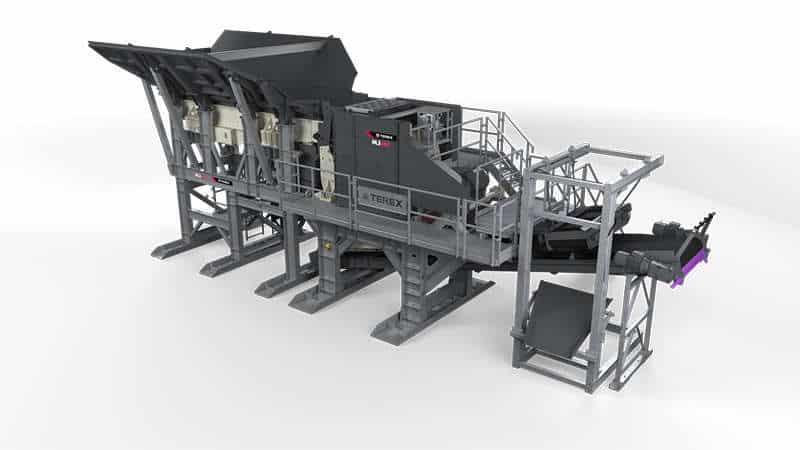 technical specifications
CRUSHING CHAMBER
Inlet opening
1,400 x 820 mm (55" x 32")
HOPPER / FEEDER
Capacity
56 tons
POWER REQUIREMENTS
Jaw
150 kW
Feeder
15 kW
Discharge conveyor
15 kW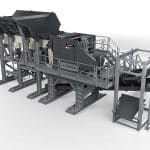 Brochure MJ55 (EN)
Votre courriel / Your email :
Are you interested in this machine?