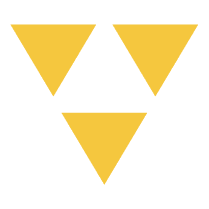 Crushing is hard work. Operators work in dust, in noise,in rain,in snow. They have to climb, adjust, measure, sort, readjust… Nothing to do with digging a hole, or laying a pipe: crusher operators are real fighters,who want it to work.
Often, a crushing operation requires several machines,more than half a dozen in some cases. When one of them is defective, several men are not operating, it is several thousand dollars per hour, in machinery that does not work. It may even be a construction site elsewhere, which is stopped for lack of crushed stone.
Crushers must constantly produce: the right material at the right flow. The variety of our product line, the strength of our machines and the quality of our after-sales service allow you to remain productive and crush your stone, without stopping.
As you will have understood, an adequate choice for crushing your materials will allow you to achieve the desired results.
The first step is to decide what type of crushers will be most appropriate for your needs. There are several features to consider:
Abrasiveness and hardness: It is essential to know which material will be crushed, especially its abrasiveness and hardness. You need to assess the compression resistance or maximum strength that the material can withstand before it fractures itself.
Dimensions: You will need to consider the maximum dimensions you need to enter the machine (length, width and thickness).
Granulometric requirement: It is a must to define the wanted result, i.e. the size of the grain after crushing.
Capacity (flow): You will need to determine the processing capacity (or throughput)needed for your use. This is measured in tons per hour.