The Phoenix 2100 drum screen is designed to deliver unmatched production throughput and application flexibility. The trommel's robust design with optional features such as a heavy-use tipping grid or a two-level vibrating feeder makes the Phoenix 2100 the most versatile trommel on the market. The 180-degree swivel fine conveyor, with a discharge of 5.7 m (18'6"), allows the machine to make large stockpiles. This swivel function can be controlled via a radio remote while the machine is running, minimizing downtime.
A powerful high-performance friction four wheel drive system is used to spin the trommel drum, giving operators the ability to operate in both directions. Woven mesh or heavy duty punch plates can be mounted on the drum, ensuring compliance with all application requirements.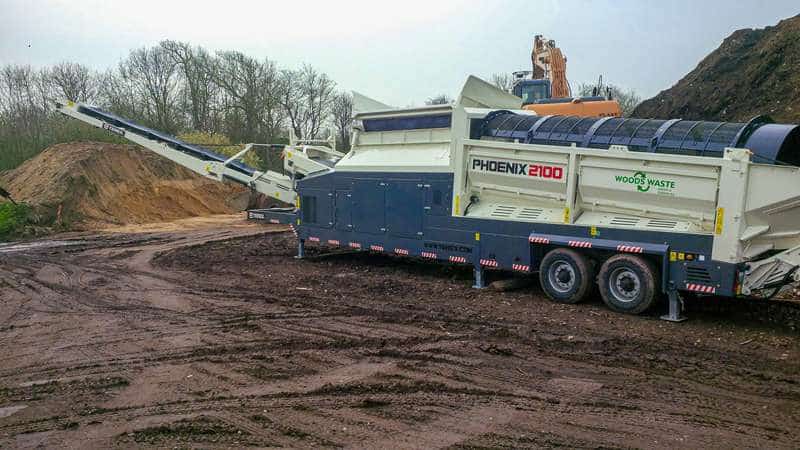 technical specifications
Motorization
Engine
Caterpillar C7.1 Tier 3, 151kW (202 hp), 2200rpm max
Engine
Caterpillar C4.4 Tier 4i 129kW (173hp), 2200rpm max
Engine
Caterpillar C4.4 Tier 4f 129kW (173hp), 2200rpm max
Tank
610 L
Drive
Powerful hydraulics
HOPPER AND FEEDER
length
4.3m
Height
3.16m
Feeder capacity
5,6 m³
Drum
Diameter
1,940 mm
length
6,450 mm
Speed
Variable
FINES CONVEYOR
Width
900 mm
Discharge height
5.67m
OVERSIZE TRANSFER CONVEYOR
Width
1,050 mm
Discharge height
3.7m
OTHER ASSETS
Tipping grid – 4 "and 6", ejection chute of the tilting grid, telemetry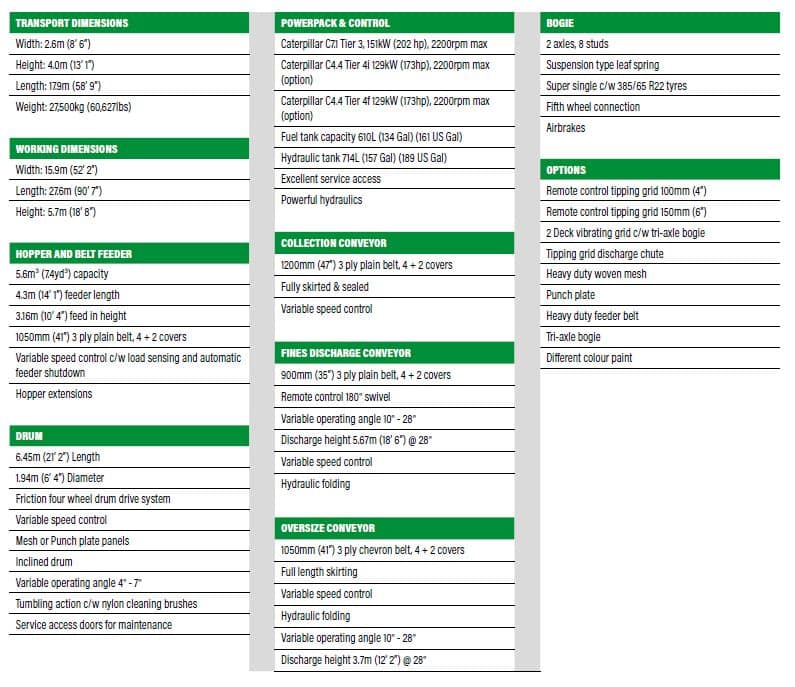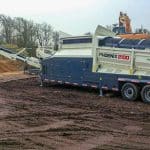 Brochure Phoenix 2100 (EN)
Votre courriel / Your email :
Are you interested in this machine?