As the largest model with a screening drum spanning more than 7 metres, the SM 720 SA Plus drum screen is predestined for continuous operation during high-speed screening tasks. Despite its size, modernization and transport are easy and convenient – and therefore ideal for demanding recycling on changing construction sites.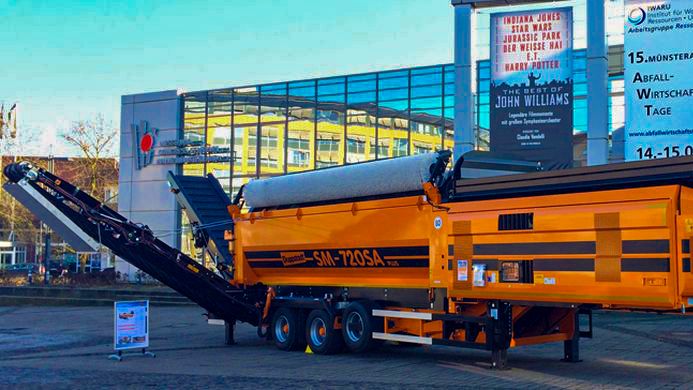 technical specifications
weight
24,000 kg
Chassis
2-axle trailer
Drive
Diesel
Type
DEUTZ TCD 3.6 L4
Power
90 kW (116HP)
Exhaust emission standard
Euromot IV / Tier 4 Final
Torque
480 Nm at 1,600 rpm
Tank capacity
400 L
Length of the drum
7,100 mm
Drum Diameter
2,000 mm
Opening of the screen
Your choice, 3-150 mm
Type of screen
Your choice
Thickness of the walls of the screen
Your choice
Screening surface
38.8 m²
Conveyors
Back
Side
Width
1,000 mm
1,000 mm
length
5,500 mm
5,500 mm
Discharging height
3,500 mm
3,500 mm
Conveying speed
1.6 m/s
3.1 m/s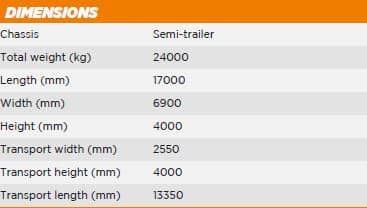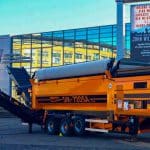 Brochure SM 720 SA Plus (EN)
Votre courriel / Your email :
Get your pair of Voghel cardboards for free!
Are you interested in this machine?