The Terex Finlay 684 2-Deck is a compact and easily transportable mobile inclined screen that provides operators with fast installation and dismantling times. The screen has two large inclined screens of 4.3 m x 1.7 m (14′ x 5'7″) offering a large screening area for a large capacity. You benefit from a hydraulic tensioning system to reduce the time it takes to change screens. The three discharge conveyors are adjustable and bend hydraulically for transport.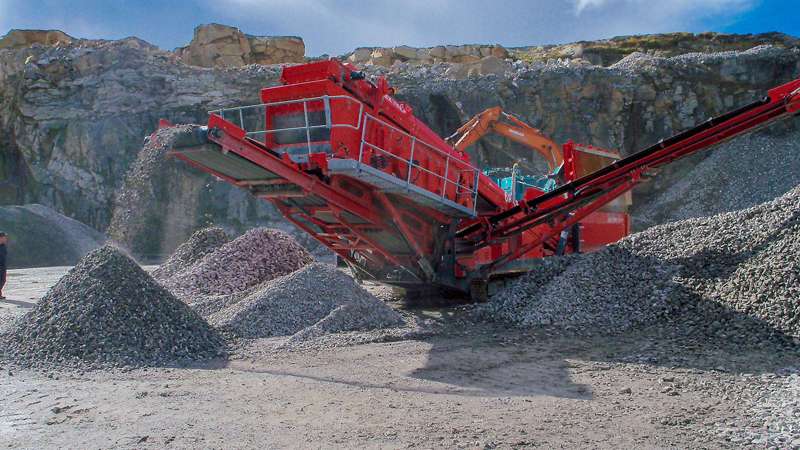 technical specifications
Motorization
Tier 3
Tier 3 / Stage IIIA: Caterpillar C4.4 – 111.3hp (83kW)
Tier 3
Stage IIIA Constant Speed: Perkins 1104 – 130hp (97kW)
Tier 3
Tier 3 / Stage IIIA: Caterpillar C4.4 – 130hp (98kW)
Tier 4
Tier 4F / Stage IV: Caterpillar C4.4 – 110hp (82kW)
HOPPER / FEEDER
Capacity of the hopper
8 m³ (10.5 yd³)
Feed height
3,450 mm (12′)
Width
4,770 mm (15'8")
Speed of the hopper
Up to 16 m/min
SCREEN
All decks (2)
6.1 m x 1.53 m (20′ x 5′)
Speed
1,000 rpm
Screening surface
27.8 m² (300 sqft)
FINES CONVEYOR
Band width
1,200 mm (48")
Speed
Up to 120 m/min
Discharge height
4.15 m (13'7")
Storage capacity
@40° 106,3 m³ (139 yd³)
INTERMEDIATE AND OVERSIZED CONVEYORS
Band width
650 mm (32")
Speed
Up to 103 m/min
Discharge height
4.76 m (15'7")
Storage capacity
@40° 194 m³ (254 yd³)
OTHER ASSETS
Centralized control panel, prepared for dust removal, galvanized walkway with railing, foot protection and access ladder,
robust chassis with 400 mm (16″) wide tracks, wired remote control with cable, protections compliant with the Machinery Directive, emergency stops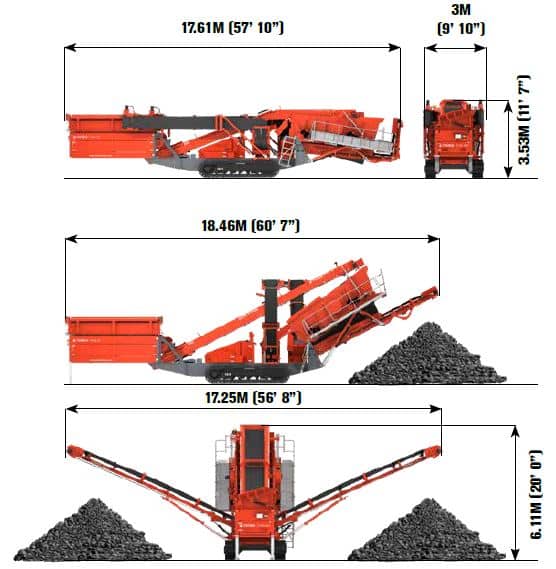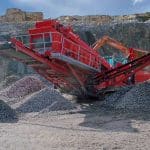 Brochure 684 2-Deck (EN)
Votre courriel / Your email :
Get your pair of Voghel cardboards for free!
Are you interested in this machine?