The Terex-Finlay 893 scalper screen is a versatile and aggressive machine designed for large-scale work in quarries, mines, construction and demolition debris, arable land, recycling, sand, gravel, coal, minerals and aggregates. This equipment has the capacity to process up to 800 tons per hour and can be powered by a mobile tracked crusher, shovel or excavator. Depending on the application, the working angle of the screen can be hydraulically adjusted between 14 and 18 degrees.
This fully autonomous machine can be hydraulically folded and ready for transport in less than 30 minutes, making it the ideal equipment for large-scale contracting projects where a highly productive and reliable screening is essential.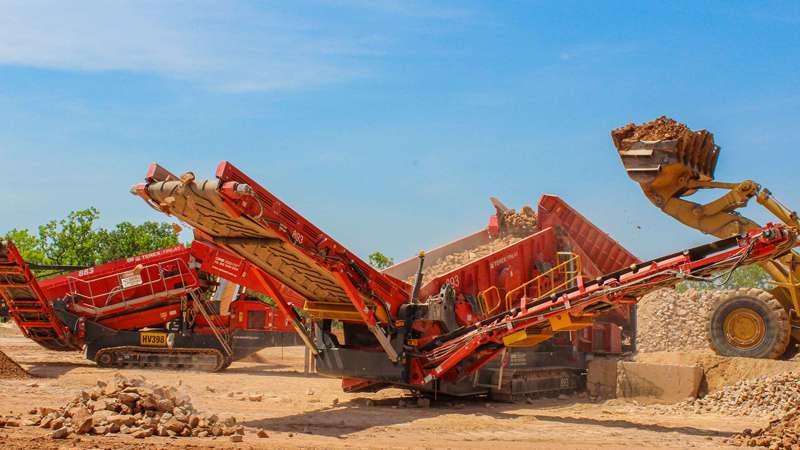 technical specifications
Motorization
Tier 3
Tier 3 Equivalent: Caterpillar C7.1 LRC – 202hp (151kW)
Tier 4
Tier 4i / Stage IIIB: Caterpillar C4.4 – 173hp (129kW)
HOPPER / FEEDER
Capacity of the hopper
10 m³ (13.08 yd³)
Feed height
3,220 mm (10'6")
Width
1,698 mm (5'6")
Speed of the hopper
Variable
SCREEN
Top deck
6.1m x 1.83m (20′ x 6′)
Bottom deck
5.5m x 1.83m (18′ x 6′)
Speed
800-1,000 rpm
Screening surface
21.2 m² (228 sqft)
FINES CONVEYOR
Band width
1,050 mm (41")
Speed
Up to 122 m/min
Discharge height
4.5 m (14'9")
Storage capacity
@40° 136 m³ (178 yd³)
INTERMEDIATE CONVEYOR
Band width
900 mm (36")
Speed
114 m/min
Discharge height
4.35 m (14'3")
Storage capacity
@40° 122 m³ (159.6 yd³)
OVERSIZE TRANSFER CONVEYOR
Band width
1,600 mm (63")
Speed
52 m/min
Discharge height
4.55 m (14'11")
Storage capacity
@40° 140.1 m³ (183.2 yd³)
OTHER ASSETS
Centralized control panel, prepared for dust removal, galvanized walkway with railing, foot protection and access ladder,
robust chassis with 400 mm (16″) wide tracks, wired remote control with cable, protections compliant with the Machinery Directive, emergency stops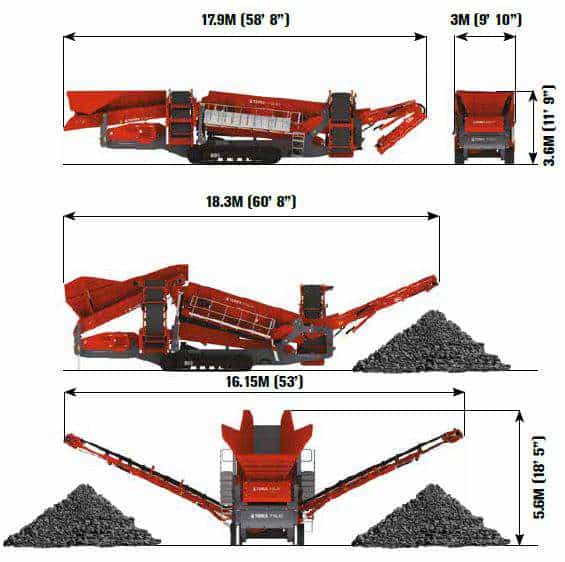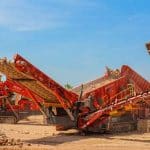 Brochure 893 (EN)
Votre courriel / Your email :
Get your pair of Voghel cardboards for free!
Are you interested in this machine?