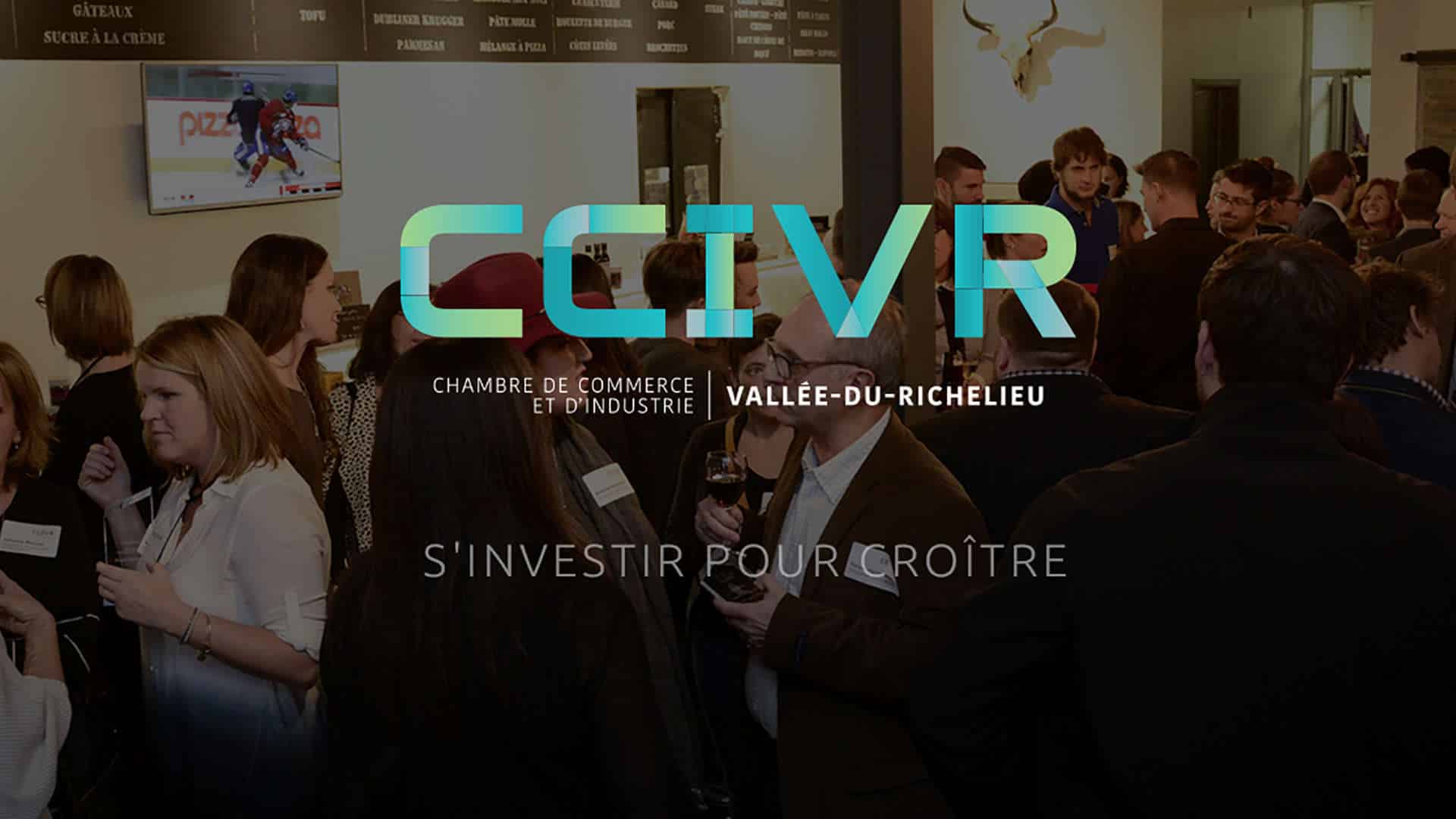 A team that is always listening
The CCIVR is the regional reference body for your professional needs, their staff is always there to assist you, especially in this complicated time for many.
To use their own definition, "theCCIVR is a group of business people with a mission to ensure the development of healthy businesses and a strong social environment."
Our experience
In full transparency, Voghel is a member of the CCIVR and proud to be!
In 2019, we participated in numerous business meetings organized by them as well as the regional competition to celebrate entrepreneurship and local companies. At every occasion, it was an event that lived up to their reputation and new opportunities for us to meet interesting people, discuss and undertake new projects.
We fully recommend that you become a member whether you are an entrepreneur or a business owner in Montérégie!
Customer experiences
With an average of 4.4/5 (with 10 reviews) on Google Maps, the "CCIVR" promises you a rewarding experience thanks to their various events and training, but also thanks to the dedication of their staff.
Here are some opinions shared by locals:
"Beautiful organization that works very hard to promote its members and the local trade of the Richelieu Valley. Activities, online videos and modern branding."
"Theservice is always fast.
The staff is always smiling and courteous."
"TheChamber of Commerce is the organization of choice for entrepreneurs in Montérégie."
need work on your equipment?