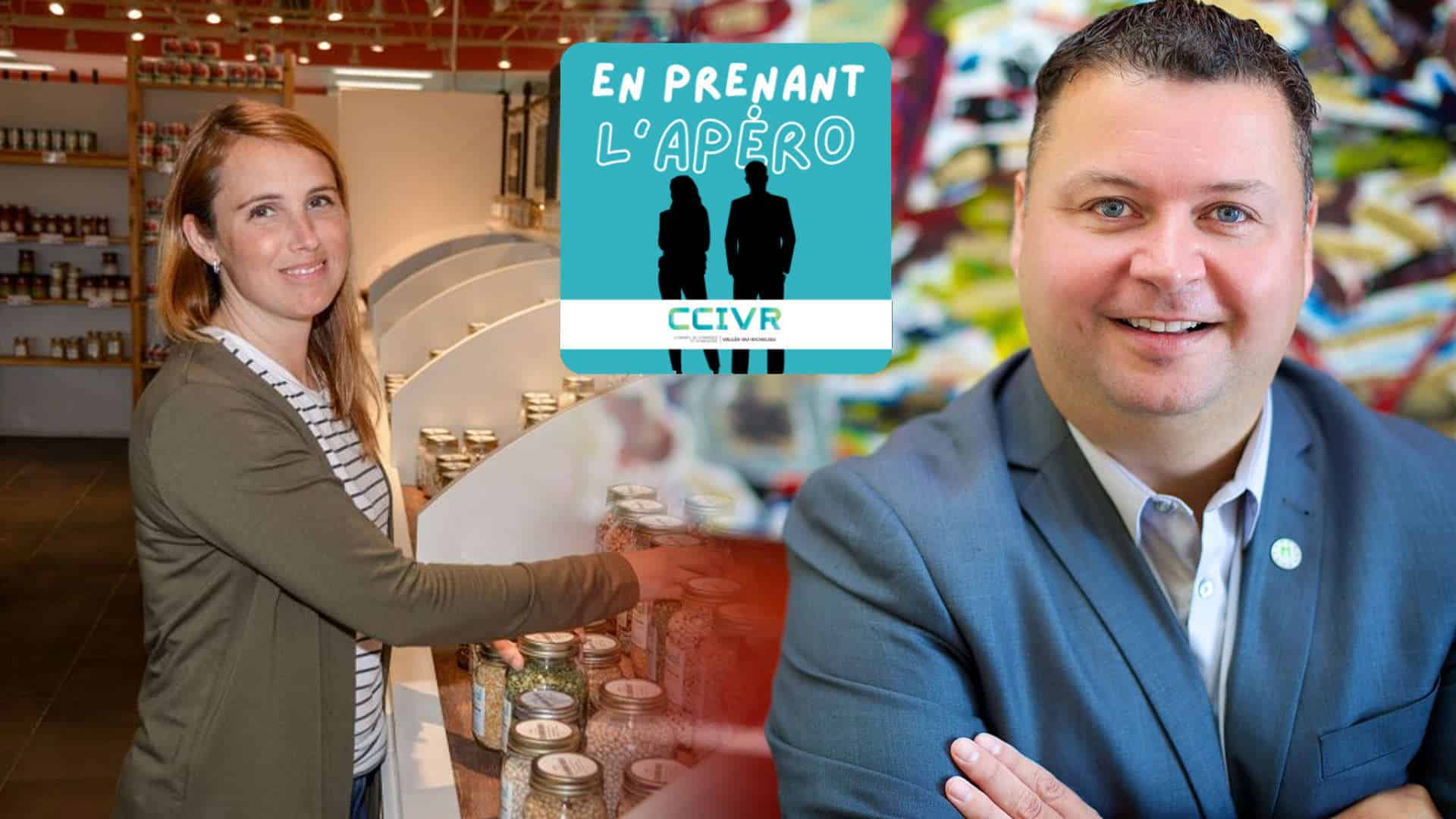 The new CCIVR podcast!
Mrs. Valérie Sirois, founder and owner of Bokal, a self-sufficient grocery store in Beloeil, was invited for the very first show with our president Dany Michaud. The discussion revolved around entrepreneurship, eco-responsibility and food waste, as well as human resources and the importance of happiness at work!
Do you have any questions?