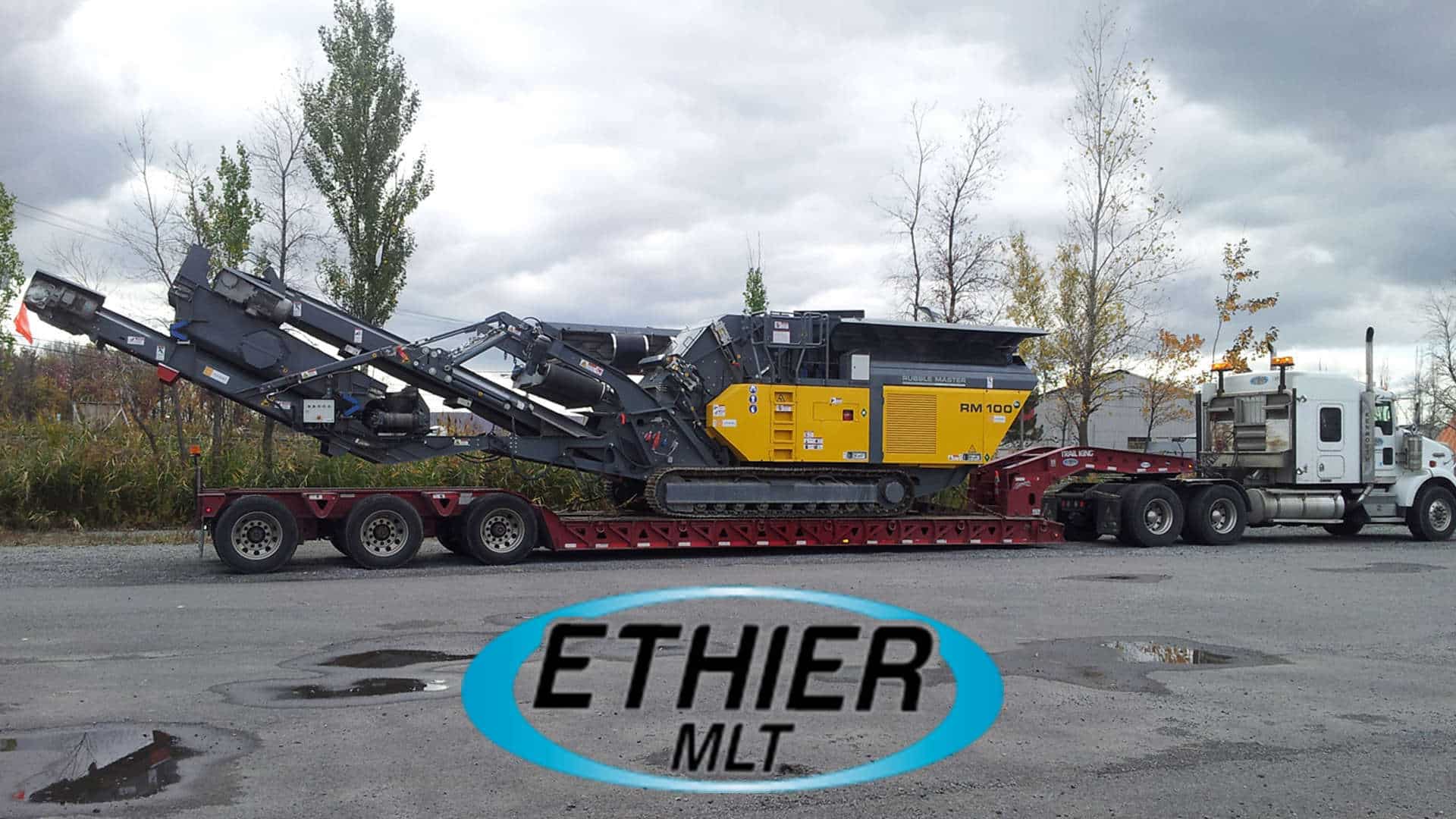 Your transport and logistics professional
With 30 years of experience in dimensional transport and machinery, Pierre Ethier, owner of the company, offers different possible configurations in order to meet the specific expectations and needs of his customers.
Everything is done to facilitate the transport of your goods, objects or materials whose dimensions or weights are out of the norm. Escort vehicle service is also available if necessary.
Customer satisfaction and compliance with current regulations are the values that matter to the company, as well as the delivery times to be met for you.
Our experience
At Voghel, we know Pierre Ethier well, we have been doing business with him for many years and his company's court is right across the street from our head office in Mont-Saint-Hilaire.
From our experience, doing business with "Ethier MLT" means dealing with great professionals, friendly and efficient to transport your goods.
Customer experiences
The company has no rating or opinion on Google Maps (other than ours) for the simple reason that the latter has built its notoriety through word of mouth!
need work on your equipment?