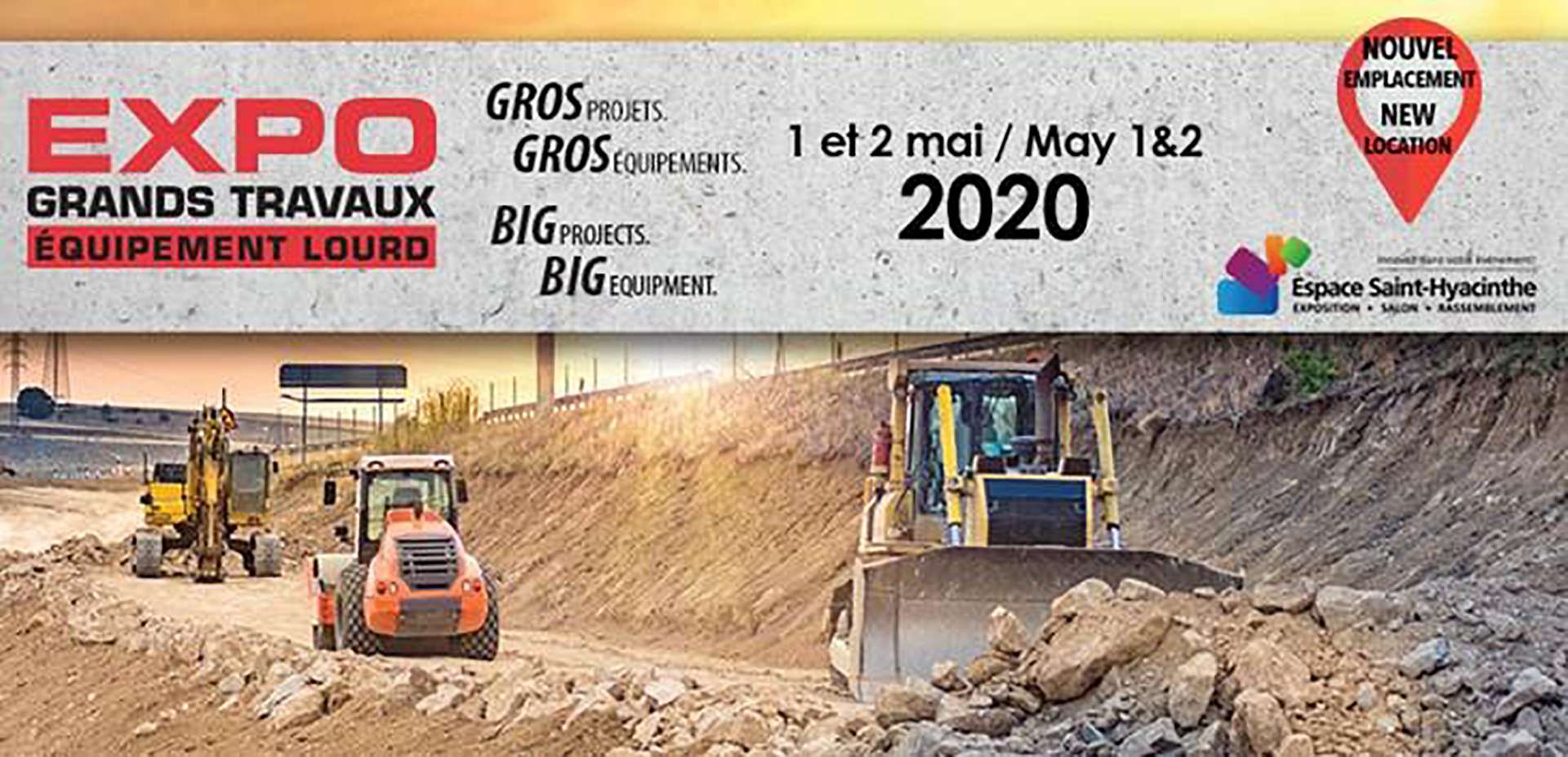 Your free pass
Courtesy of Voghel, pre-register online now, and before April 17th, 2020, with the promotional code: EGT1128
You will receive your 2-day pass for free for the Great Works Expo 2020 to come and visit us! We will be located at booth 1433.
What is the "Expo Grands Travaux"?
The Expo Grands Travaux for heavy equipment is an event in Quebec that takes place every two years. Previously located at montreal's Olympic Stadium, it will happen for the first time in 2020 in St-Hyacinthe.
This is an opportunity for all the big players in the local industry to show off their equipment, know-how and services in the field of major construction works.
need work on your equipment?