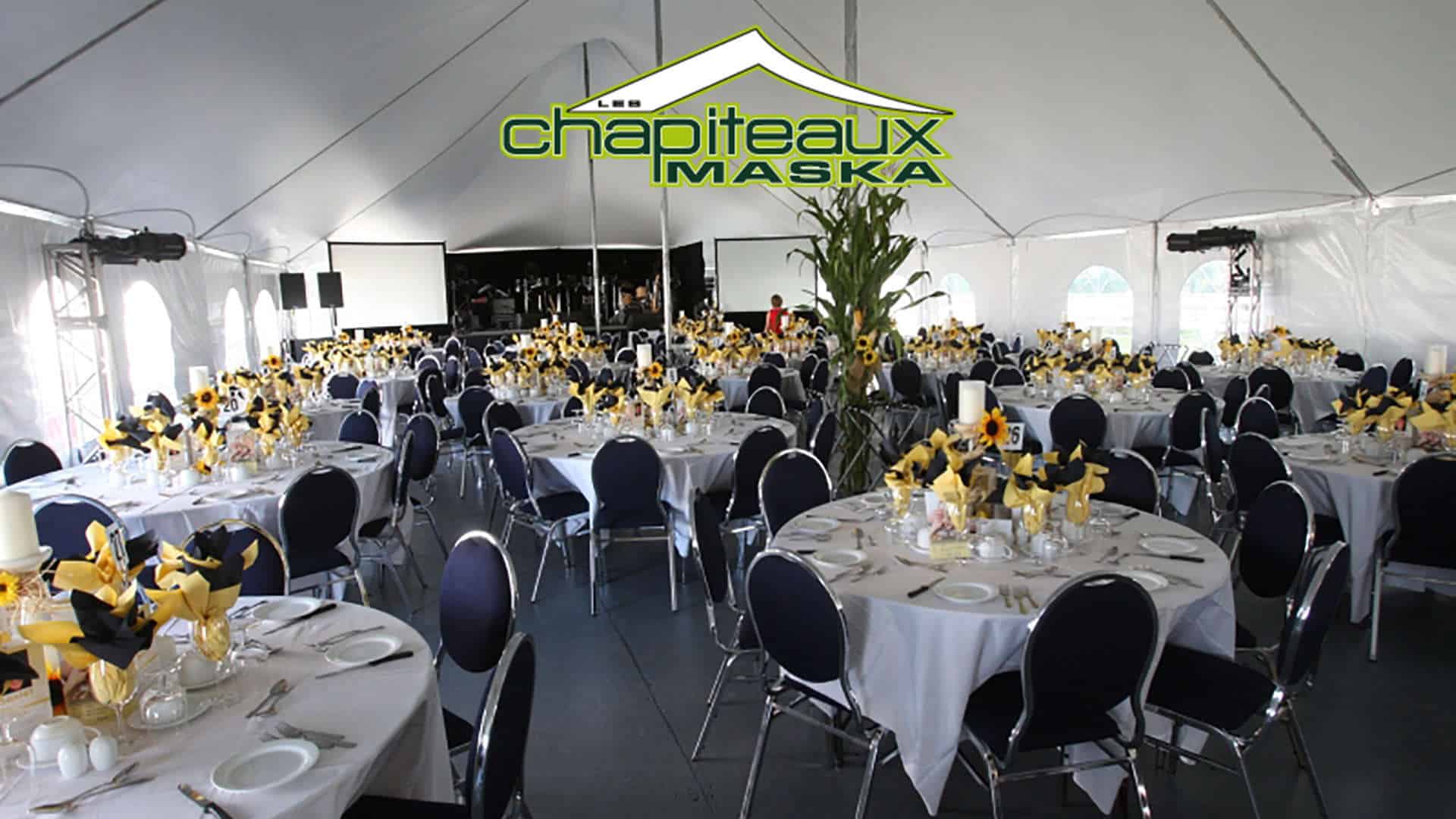 A rental service for marquees and furniture throughout Montérégie
"The Maska Capitals" is a company renting marquees and furniture for all your events, based in Saint-Hyacinthe.
Whether it's a wedding, a reception or a corporate event, "The Maska Capitals" deliver and recover all the equipment you may need on schedule.
Our experience
We have done business with "Les Chapiteaux Maska" several times for our equipment rental needs, including tables and chairs, to organize corporate training.
The service was very courteous, the delivery on time as mentioned, the equipment in good condition and the whole process of remarkable simplicity with very friendly people.
Customer experiences
The company is rated on Google Maps with a score of 4.8/5, left by nearly twenty customers:
• "Great service from start to finish. From booking to recovering the marquee. Very professional and friendly."
• "I've been renting marquees for over 10 years. This company is by far the one that offers us the best service and they are very reliable. We rented twice this year and it was great!!! In addition, the employees are polite and courteous. It is without hesitation that I recommend Les Chapiteaux Maska."
• "What a pleasure to work with Les Chapiteaux Maska! A family business that is about its business and polite. The marquee was perfect and clean. A very well organized team and easy to work with. Thanks to you for the good service!"
"Les Chapiteaux Maska" online
need work on your equipment?