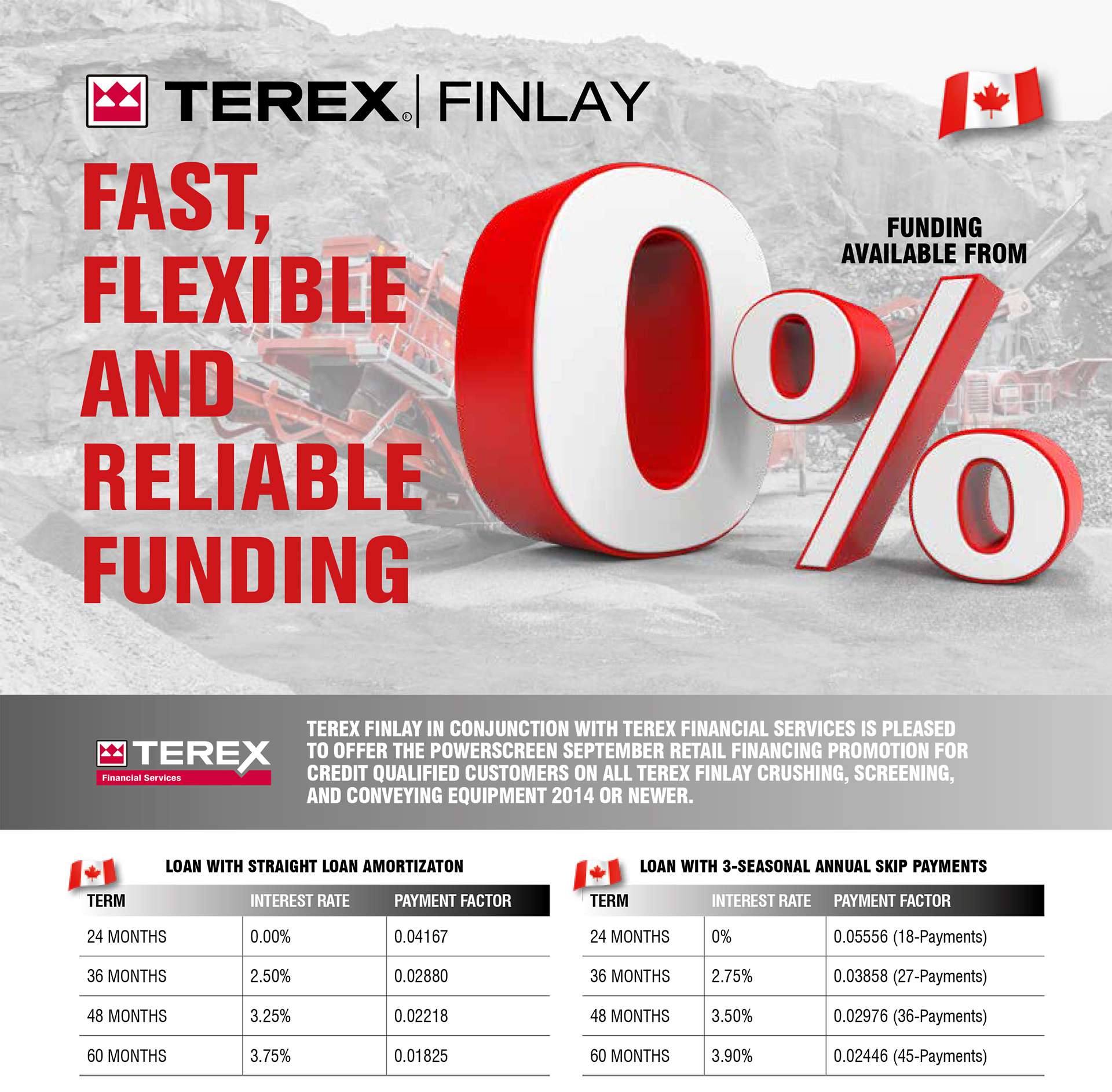 Did you plan to invest in one or more terex-Finlay equipment? Voghel and Terex-Finlay offer you the possibility, until October 31, 2019, to benefit from special financing on your purchases of crushing, screening and conveying equipment. You have the option of a payment term lasting between 24 and 60 months.
You can view the list of Terex-Finlay equipment here: https://voghel.com/fr/manufacturiers/terex-finlay/
For more information, contact your regional representative:
Alexander Brown: 418-932-2653 (Bas St-Laurent, Saguenay Lac-Saint-Jean, National Capital, Côte Nord, Gaspésie – Magdalen Islands, Chaudière – Appalachians)
Nicolas Turcot: 514-216-2006 (Mauricie, Ottawa, Abitibi-Témiscamingue, Nord-du-Québec, Laval, Lanaudière, Laurentides)
Sébastien Marquis: 514-773-2971 (Estrie, Montreal, Montérégie, Central Quebec)
do you have any questions about this technology?