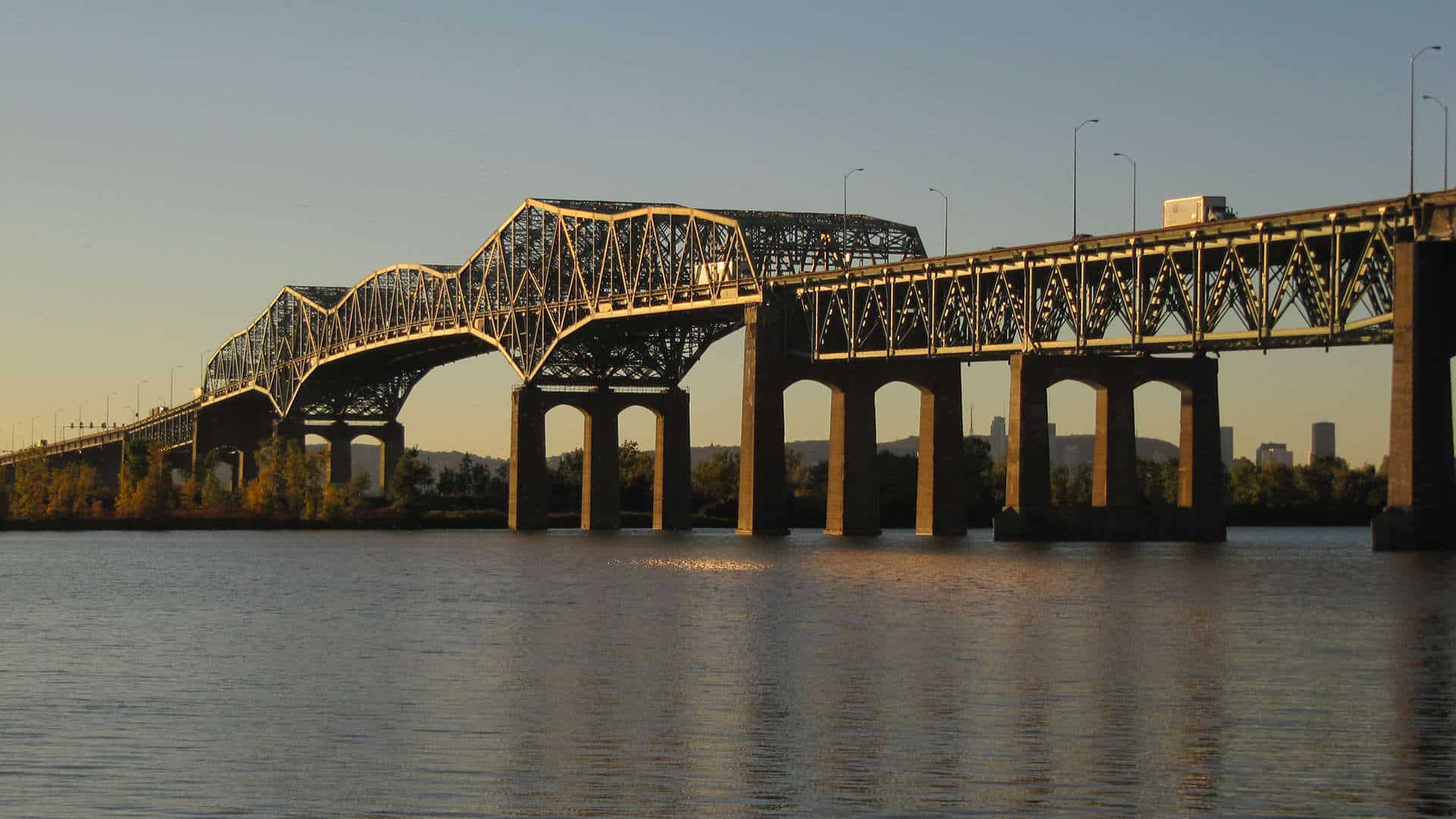 It is becoming increasingly clear that the concepts of recycling, sustainability and recovery are becoming major concerns for our societies. What is the contribution of art and artists to these processes of material transformation after their first life?
The organization in charge of the management of the Jacques Cartier and Champlain bridges (PJCCI) is currently organizing a competition that involves parts of the former Champlain Bridge, which has recently begun to be deconstructed. Not all parts are concerned, a pre-selection has been made and interested parties can view the catalogue and fill out an interest form outlining their intentions for the selected pieces.
Winners will be selected based on the project presented and will be able to use the required parts for the cost of dismantling indicated in the catalogue and the cost of transport. While there are lots of parts such as screws and bolts, which remain of a reasonable size, most of the available pieces will require wll-thought logistics and a workshop with appropriate lifting equipment to handle them later. The question is who wants, but also can recuperate such parts and then transform them?
In the interest form to be completed, it is asked what is the main interest of the project:
Artistic
Architectural
Structural: purposes for the construction or rehabilitation of public infrastructure
Commemorative
Community
Artistic project: ecological art and upcycling
As an ancient monument and emblem for the city of Montreal, the structure and pieces of the former Champlain Bridge will forever remain a symbol of the city. For this reason, the artistic projects related to these deconstructed pieces will have a special symbolic value for connoisseurs and the curious.
Restoring value to end-of-life materials by reusing them in this way is also called upcycling. We are fortunate in Quebec to have multiple recovering artists who use their creativity in the service of ecology. Here are a few that are still active at the moment:
Junko
Montreal and surrounding areas, QC
Anonymous artist creating works inspired by fantasy using metal salvage pieces.
Etienne Cyr
Saint-Cyrille-de-Wendover
With more than 20 years working in the field of artistic upcycling, Etienne Cyr continues to amaze young and old with his creations reminiscent of the science fiction worlds of television.
He offers the opportunity to animate activities around the topic of artistic upcycling to raise awareness among the youngest while having fun!
Michel Gauthier
Brownburg, QC
An upcycling artist with an affinity for the creation of contemporary furniture, working in particular with wood and metal.
Architectural and/or structural project
Using recuperated materials to reuse them on an architectural project can reduce financial but above all environmental costs in raw materials. We found you a concrete example that was made.
The presence of recuperated materials can have an ornamental value in architectural projects, but for structural projects, it will certainly be necessary to check the integrity of the materials to include them in projects safely.
Agency Encore Heureux (France)
To show, brilliantly, that the recuperated materials can be used to make new and thus actively participate in the circular economy, this architectural firm has built this concept for the city of Paris. It's aesthetic and bright and it proves that you can make new with old without putting quality aside.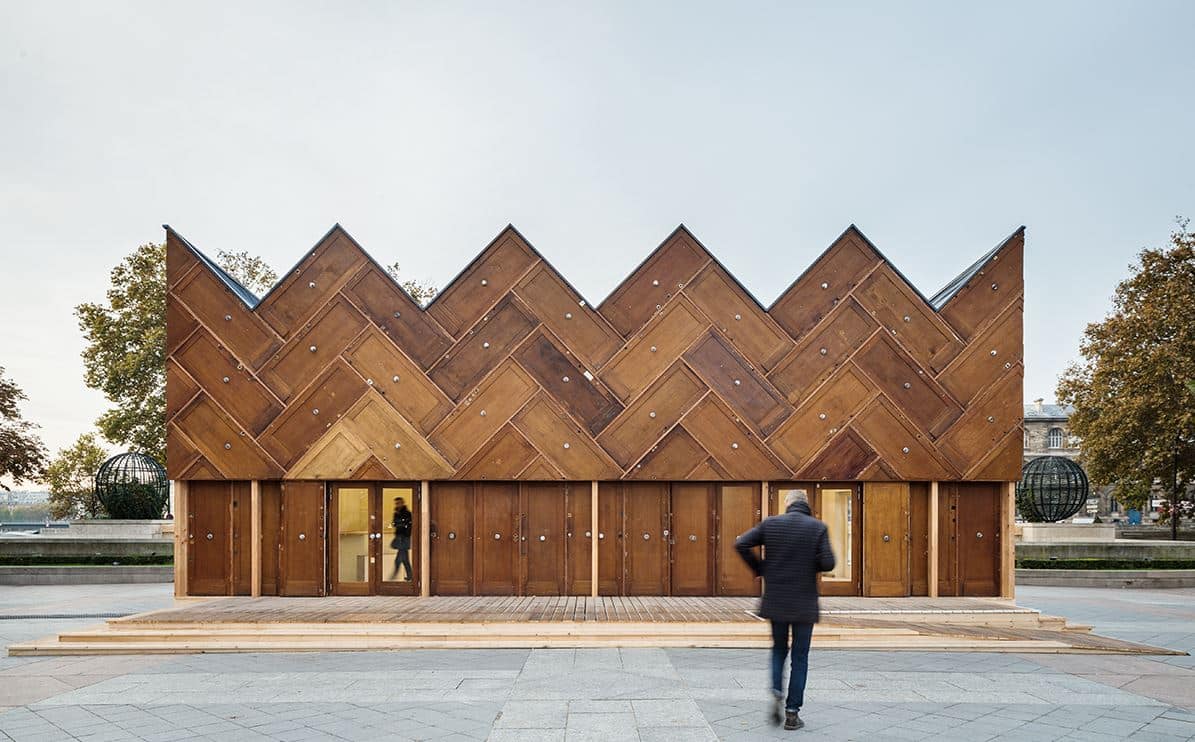 Construction Materials recuperation project (Madeleine Islands)
In this case, we will not talk about a concrete project, it is an initiative that allows the islanders to supply themselves with building materials at lower prices by recuperating what can be. This is a special case as the isolation of the islands means that everything is imported for use and then exported for processing after use.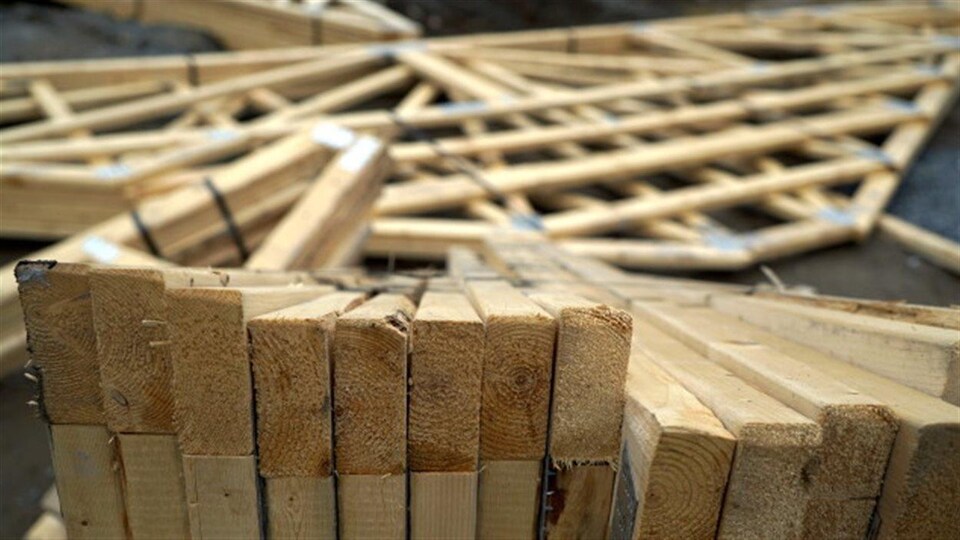 Memorial and/or community project
With the historical context of a building such as the old Champlain Bridge, the construction of a memorial with some of these rooms is certainly a path that some will want to take.
We were convinced that this kind of thing had already been done, but our research was unsuccessful. On the other hand, we did find an example of a local company using recuperated materials to make a memorial.
Skis Recup
Montreal, QC
This company, which, as the name suggests, recuperate pairs of ski to give them a second life, has made a bench in honor of the 70th anniversary of Warren Miller Entertainment.
Do you know of other works, artists or companies that use recuperated materials to promote the circular economy? Are you interested in recuperating one or more pieces from the old Champlain Bridge for one of your projects? Don't hesitate to let us know, we'd like to know about your plans!
Do you have any questions?