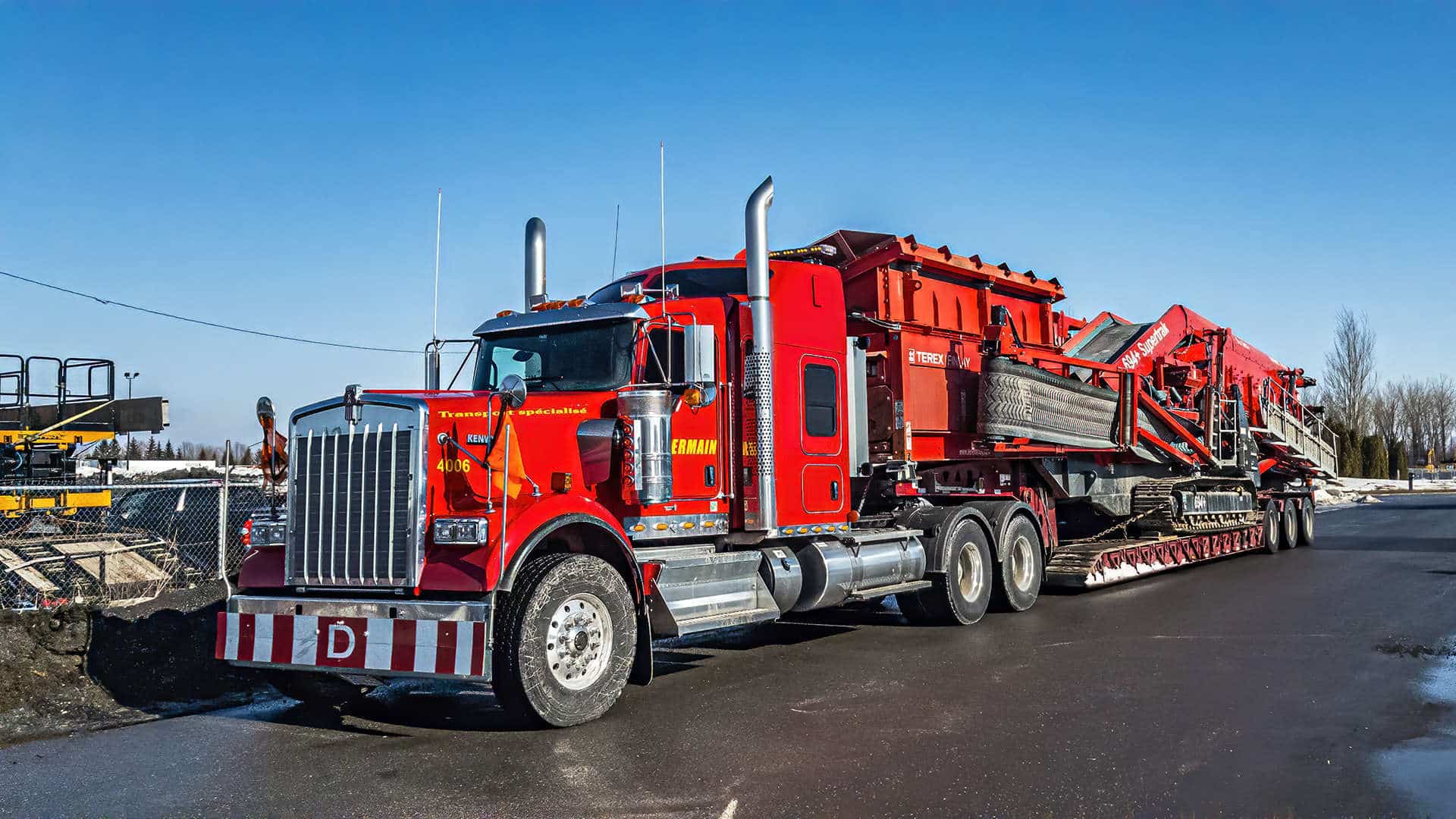 Experts at the service of your satisfaction
Based in Sainte-Julie, Transport St-Germain specialists have only one goal: your satisfaction. They specialize in the transportation and rental of heavy machinery such as mechanical shovels, backhoes, loaders, off-road trucks and others. They will be able to accompany you in your projects, from planning to loading the convoy, through transport and delivery to the customer.
Our experience
The most important thing in logistics and transportation is to deal with competent and reliable people. This is exactly what awaits you when you use the services of Transport St-Germain. They will provide you with the appropriate advice when necessary to make sure everything goes smoothly!
Customer experiences
With an average of 4.4/5 (with more than 20 reviews) on Google Maps, "Transport St-Germain" proves its seriousness and know-how in this area.
Here are some opinions shared by customers:
"Efficient, available and professional. It is a real joy to work with such a structured and organized team.
The quality of service is impeccable, as is their expertise."
"They're here when they need to!"
"We have an excellent business relationship with this company.
I highly recommend it !"
"Transport St-Germain" online
need work on your equipment?