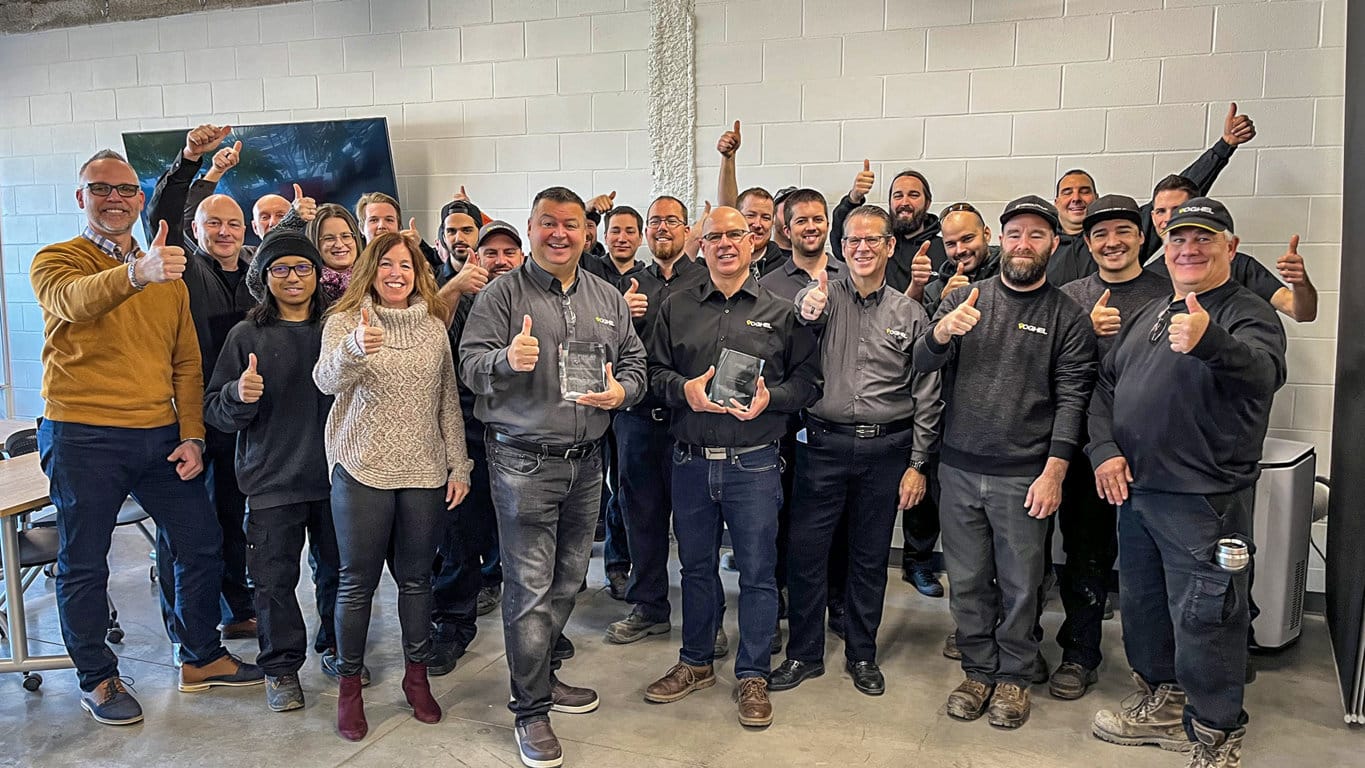 Voghel wins at Finlay's North American Dealers meeting
Voghel emerged as the big winner at Finlay's North American Dealers Meeting held in Nashville last week. Our colleagues came back with two trophies in hand: the Marketing Excellence Award and Dealer of the Year – North America.
Receiving these Finlay awards on behalf of the entire team is an excellent way to demonstrate that Voghel is constantly working to stand out for its expertise and service in addition to contributing to the success of environmental and aggregate players by offering innovative equipment and technologies.
Thank you to all our customers for their trust and, together, let's continue to strive for excellence!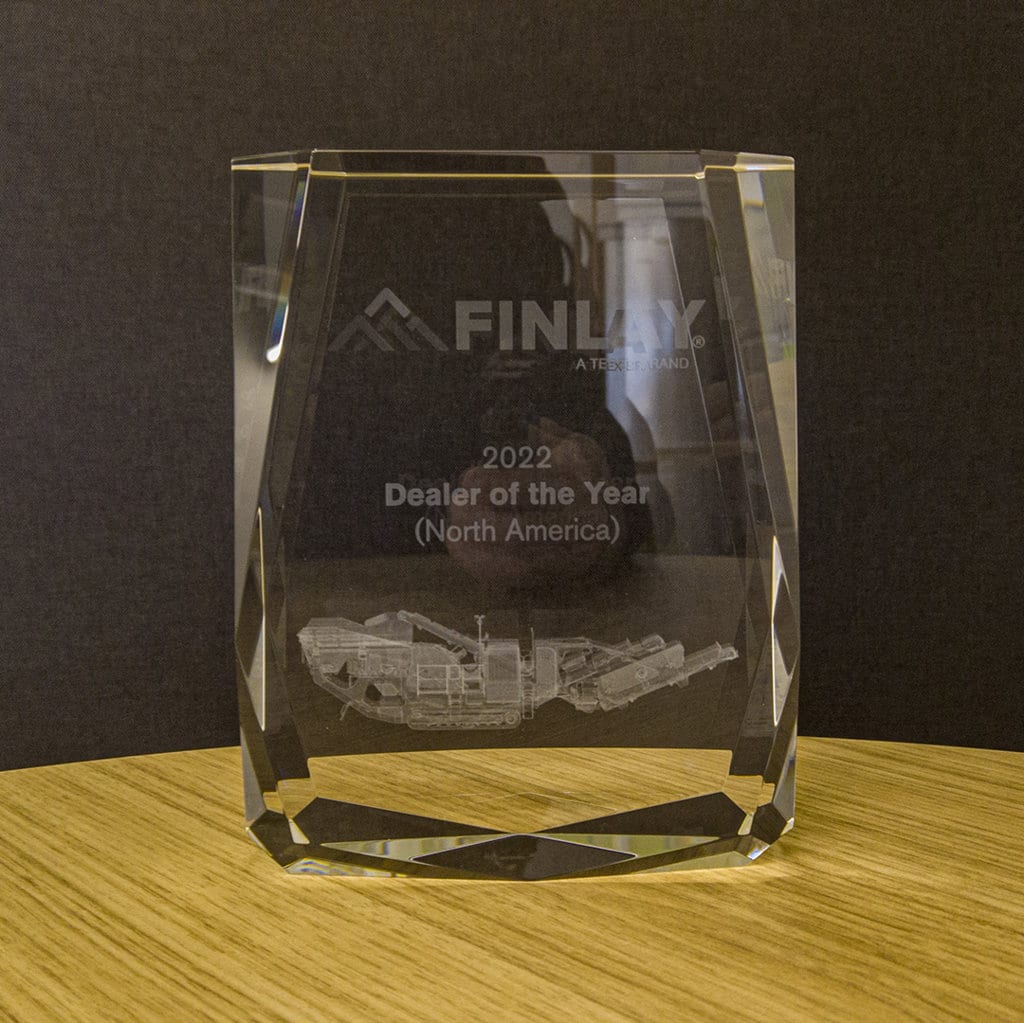 Voghel: Dealer of the Year 2022 in North America
This trophy rewards all our teams who work in symbiosis to offer the best equipment, parts and service to our industry:
• Our sales team, with its dedication in the field in order to satisfy our partners by offering the equipment that meets their needs.
• Our parts team, with its knowledge and sense of logistics, allows our partners to reduce the downtime of their equipment by ensuring to keep a large inventory in order to optimize maintenance periods.
• Our service team, the largest in our industry in Quebec, makes sure to help you out as soon as possible during your unforeseen events.
• Our management team makes sure to coordinate everything to offer you the best experience and return on investment.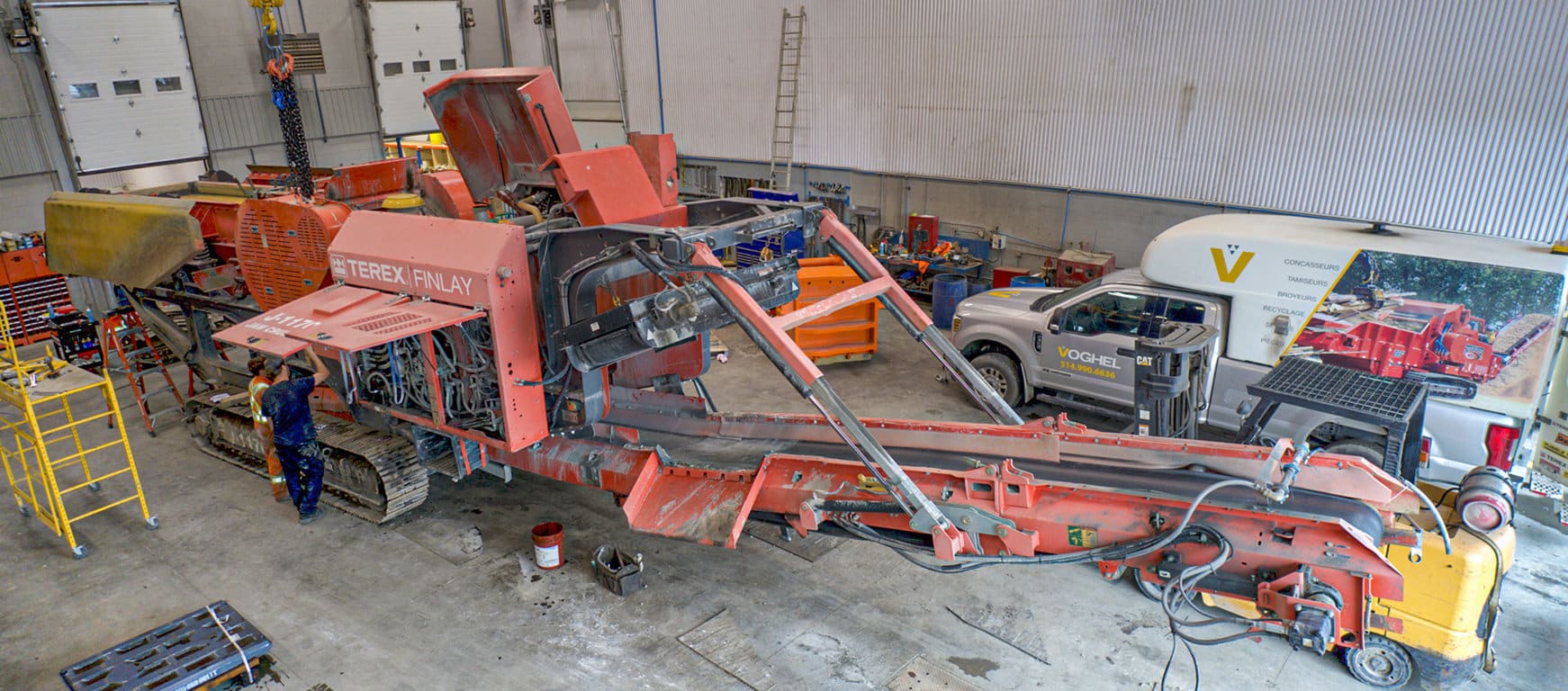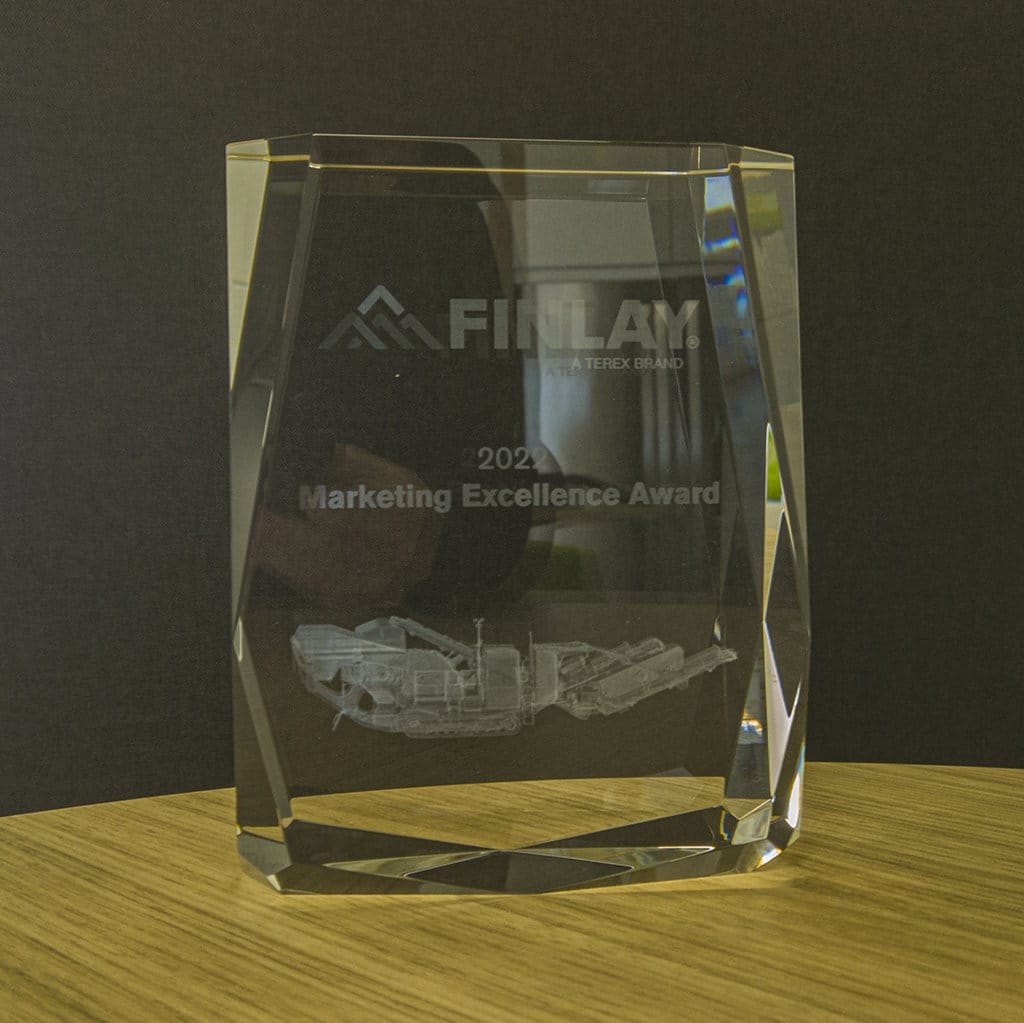 Voghel: marketing excellence 2022
This trophy rewards the work done to document the various efforts of our teams, as well as to thank our customer partners in the field with the capture of photos and videos of their Finlay equipment in operation, both on construction sites and in quarries and sand pits.
Do you have any questions?