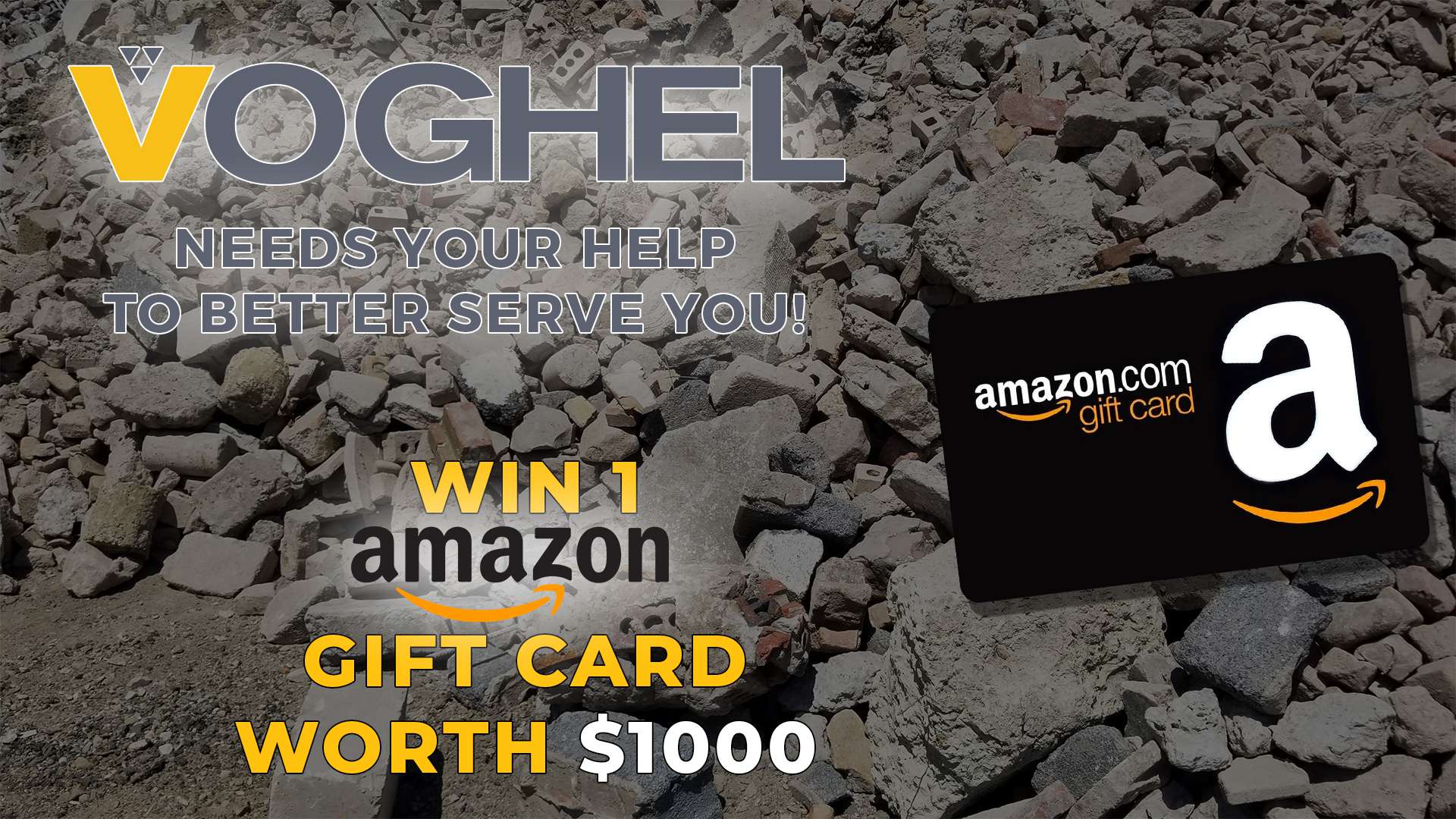 To better meet your needs, Voghel asks you 5 minutes of your time to complete the short survey below. This will give you the opportunity to win an Amazon gift card worth $1000 or the equivalent in parts for your equipment, you choose! We'll have the gift card winner seleted during the first week of October.
Why do we need this information?
As users of heavy equipment, such as crushers, screens, shredders, grinders, conveyors and others, you depend directly on the quality of these but also and above all, on the quality of service that comes with these equipment! We want to know how you work to be able to better anticipate your needs and therefore, of course, better serve you!
Help us serve you better! (All fields must have at least one answer.)