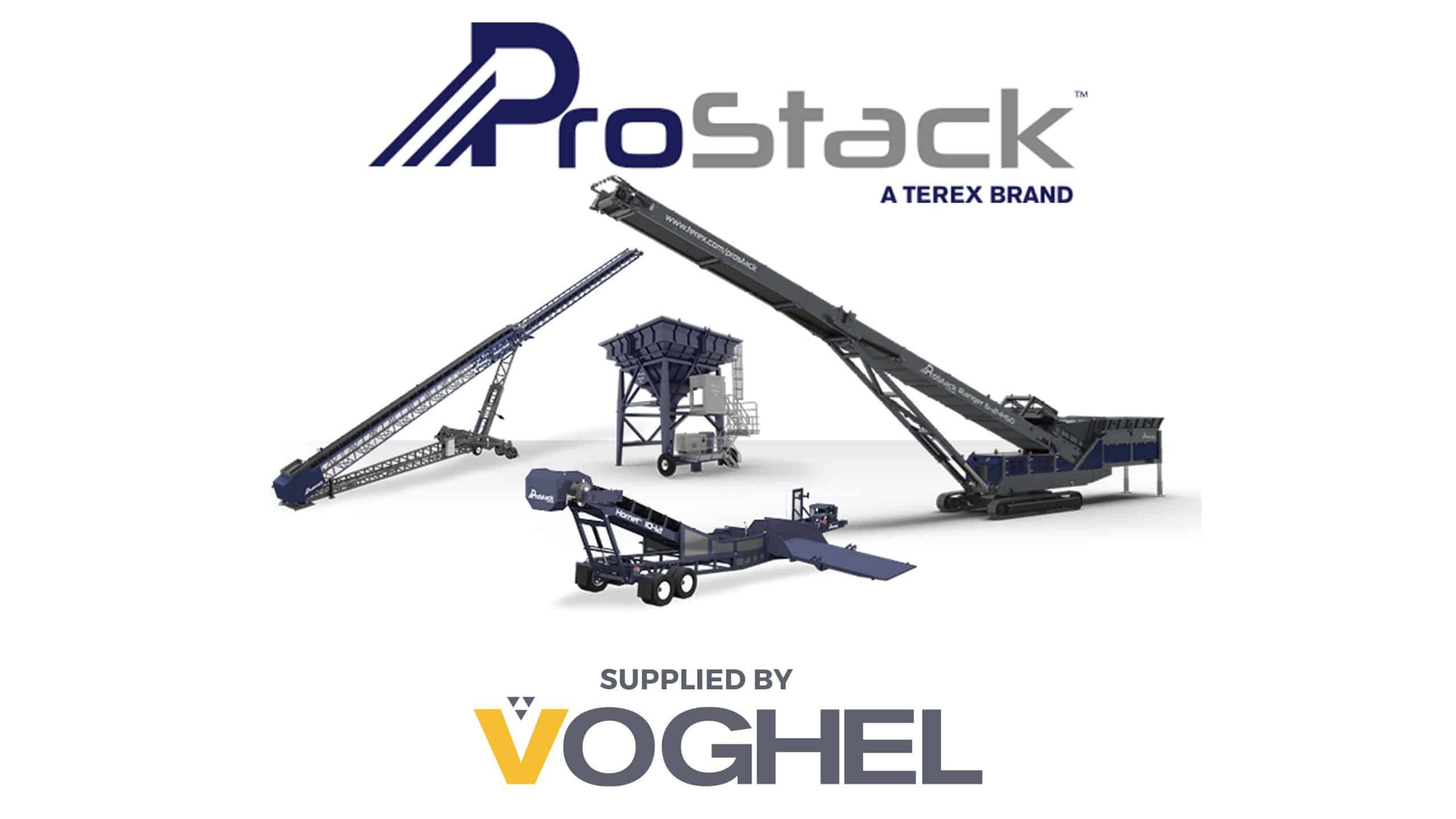 ProStack equipment distributed by Voghel in Quebec and Ontario
With 25 years of experience in the distribution and service of heavy equipment, Voghel becomes a distributor of ProStack products (under the Terex banner), which has a range of various equipment for various industries.
Equipment for our mining and quarrying partners
The Telson line of telescopic radial conveyors on wheels allows you to stack hundreds of thousands of tons of product over a 270° area.
The Ranger track conveyor line allows you to have increased mobility on your construction sites and quarries.
Equipment for the port industry and bulk storage
Hornet's line of mobile bulk receiving feeders greatly improves the efficiency of your unloading operations.
The Manta Port Unloading Hopper Line provides robust, reliable and efficient bulk handling solutions.
need work on your equipment?